Teaching English abroad is a very gratifying, memorable and entertaining experience. Each student is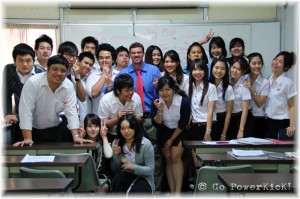 unique, however, all are extremely grateful with great senses of humor. Throughout the semesters I've heard some of the most hilarious things said in class and there is always that one student who never fails to shock you with a "Lost in Translation" comment which leaves you scratching your head thinking "Did he/she really just say that!?!" However, amidst all the fun, there is work that must be put in to make classes run smoothly and effectively. After staying up late making vocab sheets, grammar exercises, brainstorming fun presentation topics or grading quizzes and exams; when the end of the semester is in sight it's a welcoming one!
So…you guessed it, it's that time of year again. The end of the semester is here and it's time to exchange the books, lesson plans and grade sheets for sun block, board shorts, plane/train tickets and camera. Summer marks the time when English teachers abroad can explore neighboring countries or set out to seek LOTS of sun drenched R & R. Summer break in Thailand coincides with the beginning  of the "Hot" season; where temps can average well into the high 30's and low 40's Celsius with 75% humidity. For most, escaping the sweltering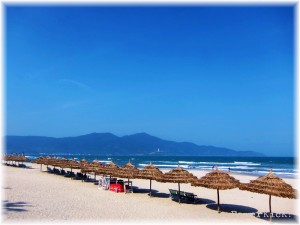 heat is the number one priority. The top priority for an English Teacher is building a solid travel plan which accomplishes 3 main goals:
1. Seeing as many new and exciting sights as possible
2. Staying within the budget
3. HAVING FUN.
This will be my second summer as an English teacher in Thailand. Last summer was full of new, exciting and unforgettable experiences. This summer will no doubt be the same, yet slightly different as I'm currently enrolled in a weekend MBA program here in Bangkok. Unfortunately, I won't be as foot lose and fancy free as I was last summer. While on vacation from my job as a Teacher, I won't be on vacation from my job as a Student.
Sunday evening through Friday afternoon will be my vacation time; where I'll be mixing studying, traveling and relaxing into my break. With the recent acquisition of some wheels here in Bangkok, this summer will be more about hitting the road and headin' out on the "Thai-way" taking 3 to 4 day road trips on my motorcycle. Within striking distance of Bangkok on the motorcycle are central coast beach towns, the Cambodian boarder along with a casino, the ancient capital of Thailand and possibly parts of the north west. Mixing a scuba trip in amongst the motorcycle rally's might finally offer the ability to get over to the Philippines and explore some of the underwater oases in the archipelago.
Another major summer treat presents itself during mid-April. While the majority of the world follows the lunar calendar and celebrates New Years Eve on December 31st; the New Year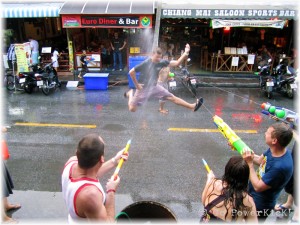 celebrations in Thailand kick off in mid-April with the Songkran festival. This celebration has evolved into the world's largest water fight and shuts down many cities throughout the country as locals and expats partake in the festivities. Last year I took to northern city of  Chiang Mai for the celebrations, which were awesome. The plan currently in the works for this year is a trip down to the islands in the deep south. Clear blue water, white sand beaches, spicy southern Thai food and new destinations are fixing this summer break and Songkran up to be another one for the memory books!
Hollar if your ready for some summer nights!
Comments
comments
More Good Reads!










Share
About Author
(0) Readers Comments