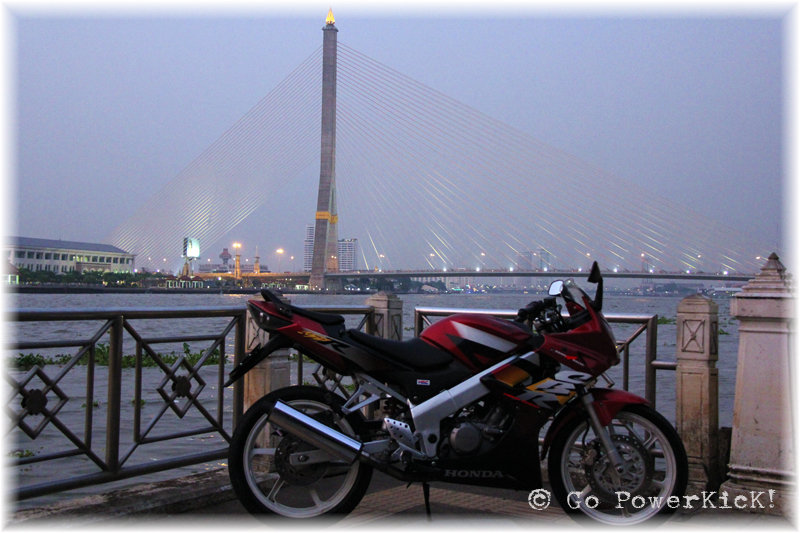 Spawned from a subscription to Dirt Bike Magazine my love for two wheeled power started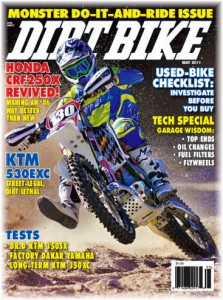 when I was a little rascal. Flipping through the glossy pages I was in constant awe of the races, big air tricks and of course the bikes. I wanted to be "cool" like the guys in the magazine. I  accumulated a nice collection of stickers, for $0.25 cents apiece which I would send away for, in preparation to put them on the bike I didn't yet have. I would dream about having one of those new factory bikes in our garage, wearing all the cool gear, winning a race and getting a trophy. Of course the really cute girls in the pictures helped solidify my infatuation!
50cc's was all it took to get me completely hooked. When I was 10 years old the Yamaha PW 50 made its way to our house and that sparked the beginning. Learning the basics was pure excitement. The mechanics, how to care for the bike and how to ride were the initial ABC's. We took the PW 50 everywhere. From the Carnegie Motor Vehicle park in Northern California to Santa Cruz. I explored the hills behind our house as well as zipped up and down the bike path next to our house. I was learning, getting comfortable and pushing the comfort zone.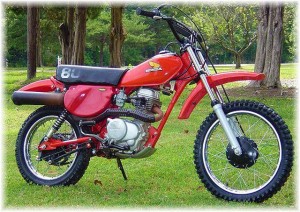 I saved and saved and saved. All the money I earned from chores around the house, and even from selling  some baseball cards, made its way to the piggybank containing the necessary funds which would allow me to move up the motorcycle learning curve. I needed more power; something I could take on the track, climb bigger hills with and of course take jumps with. After scouring the classifieds for what seemed like a lifetime I finally found my next bike. For the equivalent of a small fortune to a 7th grader, I became the proud owner of a 1982 Honda XR80. She was a classic, a great teacher and a great tour guide. I expanded my rides in hills behind our house and at the Motor Vehicle Park; I'd graduated and was loving it.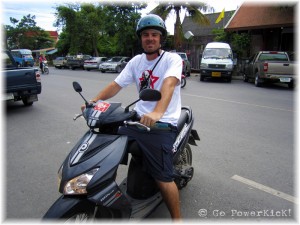 After college was when I took to the party to the city streets. A used 1987 Yamaha Riva 125cc scooter was my ticket to freedom while living in San Francisco. Learning to navigate around the cars & buses built my base for taking on the roads of Asia. When I arrived in Phuket for TEFL training my second purchase was a scooter. I was again, mobile and free. Now, when it's time to get out and travel or do some weekend exploring, I try to include a motorcycle or scooter in the plans. Phuket to Koh Samet, Ayutthaya to Chiang Rai, and cities in between have all been explored on two wheels. A month motorcycling the Ho Chi Minh Trail in Vietnam was the longest continuous stint I've spent on a bike yet. This was an unbelievably exciting trip which has lit the fire for more like it in the future!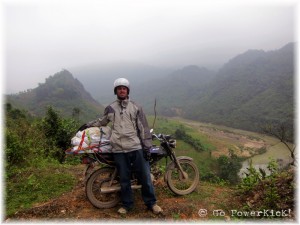 Present day Bangkok sees me as the proud owner of a 2002 Honda CBR 150cc motorcycle. As a miniature "superbike" it's the perfect bike for this city. Seeming to be made for the mean streets of Bangkok; it whips through traffic with MotoGP ease while delivering the power necessary to take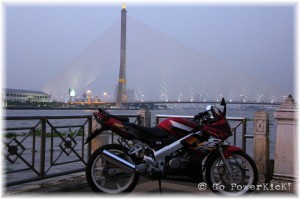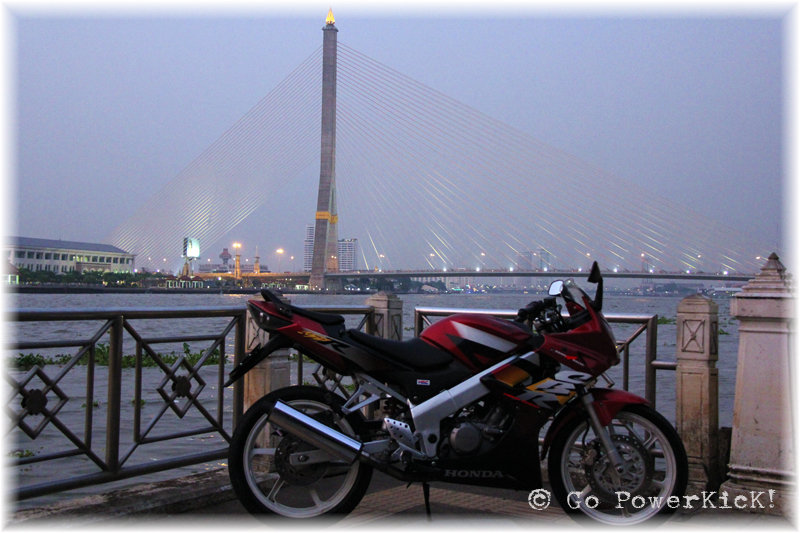 advantage of being at the front of the line at just about every red light. In Thailand there are more motorbikes on the roads than any other vehicle. I'm now a part of that statistic and climbing the  motorbike learning curve one more time. With my mobility once again revolutionized, it's time to get out and explore. It's time to see where the guide books and brochures don't traditionally funnel tourists.
'Live to Ride,' is a new section I will be developing here on the site. I plan to chronicle excursions on my bike in and around Bangkok, motorcycle trips taken outside of Thailand as well as all things "moto." With so many hidden gems here in Thailand I hope to uncover them, polish them up and present them for your viewing and reading pleasure.
Let The Legends Roll On….
Comments
comments
More Good Reads!









Share
About Author
(0) Readers Comments