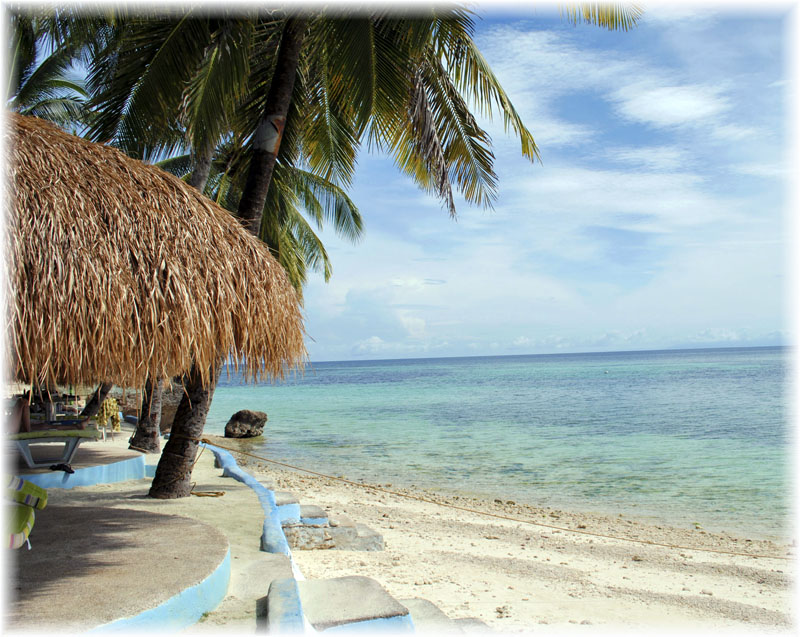 The Philippines is a destination sought by many travelers each year. Over 7,000 islands make up the archipelago and there's no shortage of beauty to be found. As the saying goes "Those who look for beauty, find it." Below is a  guest post to the Go PowerKicK! site from Casey Hynes, who was looking for a beautiful and relaxing destination and found all that and more….
Bohol Island – How to Spend 5 Days in Philippine Paradise
I stumbled upon Bohol Island by accident. I booked a vacation there based more on a friend's
recommendation and a quick Google image search, that assured me that it was indeed a gorgeous island, than on any burning desire to visit the Philippines.
But Bohol turned out to be, in many ways, perfect. It was warm, quiet and more beautiful than pictures had let on. The people I met there were collectively some of the brightest souls I've met anywhere I've traveled. It was also surprisingly full of unique mini-adventure opportunities that made the trip both relaxing and enlightening.
If you end up paying your own visit to Bohol, here are a few recommendations for how to make the most of your time there.
Day 1: Bohol's greatest charms lie in the natural scenery, and warm generosity of the people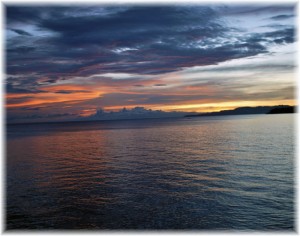 who live there. Spend your first day on the island meandering the quiet beaches. You're sure to be approached by locals, who will welcome you, make you laugh and likely point you in the direction of some of the island's lesser-known natural wonders. If the weather is clear, grab a bottle of Tanduay rum and a spot along the shoreline to take in the sunset.
Day 2: Hire a private guide to captain a small fishing boat and take you out to Lamanoc Island. I recommend picking up another bottle of Tanduay and a bag of pan de sal, sweet buns that can be found at almost any of the tiny convenience stores that dot the island, for the ride out to Lamanoc. The trip there is almost as memorable as Lamanoc itself. The view of Bohol's lush topography is breathtaking, and the feel of the sea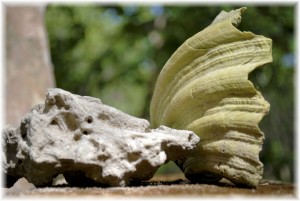 spray on your face while the sun is beating down creates one of those cliche, but wonderful, moments that vacations are made of. When you reach Lamanoc, you'll need to hire another guide who will lead you on a tour of the island's treasures, including rock shelters emblazoned with hematite paintings, enormous fossilized clams, a shaman cave and a thick and mysteriously beautiful cluster of mangroves.
Day 3: Join a tour group (or hire a private driver) and head for the Chocolate Hills. There are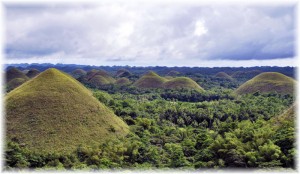 said to be more than 1,700 of these formations, which actually look like Hershey's Kisses when the grass turns brown during the dry season. Local lore offers varying explanations for how the hills developed, including that they are the aftermath of a sand fight between two giants, and that they are giant's tears, cried after the death of his mortal lover. Next have your guide stop by the Philippine Tarsier Foundation, where you can glimpse these tiny primates. With their small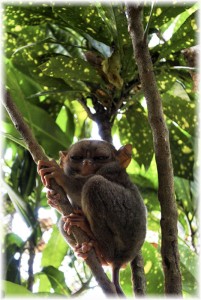 bodies, long thin tails and enormous eyes, tarsiers are adorable but skittish creatures, and have become an endangered species in recent years.
Day 4: Bohol boasts some great diving locations, so if that's your thing, head to Panglao, an island off the southwest coast of Bohol, and check out one of the many sites there. If you're like me, and want a glimpse of marine life without going through diving training, rent a snorkel set and flippers and you can still see some pretty awesome sea creatures
Day 5: A dinner cruise on the Loboc River is a perfect way to wind down. Hopping one of these boats in the late-afternoon all but guarantees that you will be surrounded by incredible scenery throughout the trip. Indulge in a buffet-style dinner of traditional Filipino foods, including plenty of tasty meat dishes, while live music plays in the background.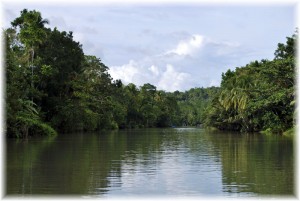 Visit Casey's website here to see more photos and read more of her stoires.
Comments
comments
More Good Reads!










Share
About Author
(0) Readers Comments