'Sanuk,' meaning fun, is a cornerstone of Thai culture and society. Rightly so, not much of an excuse is needed for Thai's to celebrate. When celebrations do come up in Thailand, and its time for the festivities, the motto is usually 'The Bigger & Brighter the Better.' Mixing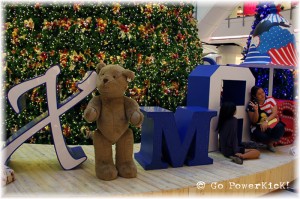 culture, tradition and technology, decorations can take on lives of their own. Although a Buddhist country, Christmas is no exception to the splendor. Currently, somewhere in the neighborhood of  1% to 3% of the Thai population are Christians who celebrate Christmas. Through a combination of ancient tribal taboos and centuries of cultural influences a Thai culture infused with consideration and reserve, creating a quality like no other, has been forged.
Even if only short-term guests in Asia's "City of Angels" Expats are no exception from this consideration. Coming to the Kingdom in the form of diplomats, businessmen, restaurateurs, teachers and tourists we are treated to bright and festive displays making us feel right at home, even if 8,000 miles or more away.
Christmas can be a very nostalgic time. Ice skating, window shopping and brightly decorated gigantic Christmas Trees are traditional sights dotting the landscapes of most shopping districts. It's these traditions that drive us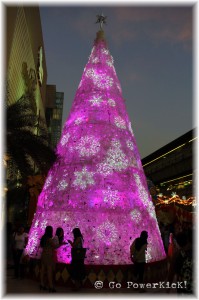 back down memory lane waking up the memories of Christmas past. Thanks to the Internet and T.V. the fun sights and activities surrounding Christmas have made their way around the world. With temperatures hovering around 85°F, and no white Christmas in the forecast, Thailand's Christmas Spirit Meter is maxing out! Hotels, shopping centers and schools join in setting up all the typical flair you would see in 'Your-Town.' Decorations come up towards the end November, just after Thanksgiving, and Christmas carols fill the air at shopping centers throughout December. It's also not unheard of to get a meet and greet with Ol' St. Nick himself, albeit a slightly slimmer version.
Christmas light displays have a magical and uncanny ability of bringing smiles to the faces of both children and adults. When entire communities get into the spirit their Christmas Cheer can bring visitors from across town to see the festive creations. As Bangkok is a very big conglomeration of many neighborhoods, consider this 'The Land of Smiles Christmas Light Display' and a tour of Bangkok's Christmas Spirit. Hopefully it brings a smile to your face and kick-starts your Christmas Cheer!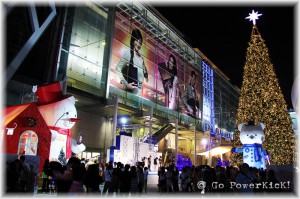 Merry Christmas!
Comments
comments
More Good Reads!










Share
About Author
(0) Readers Comments