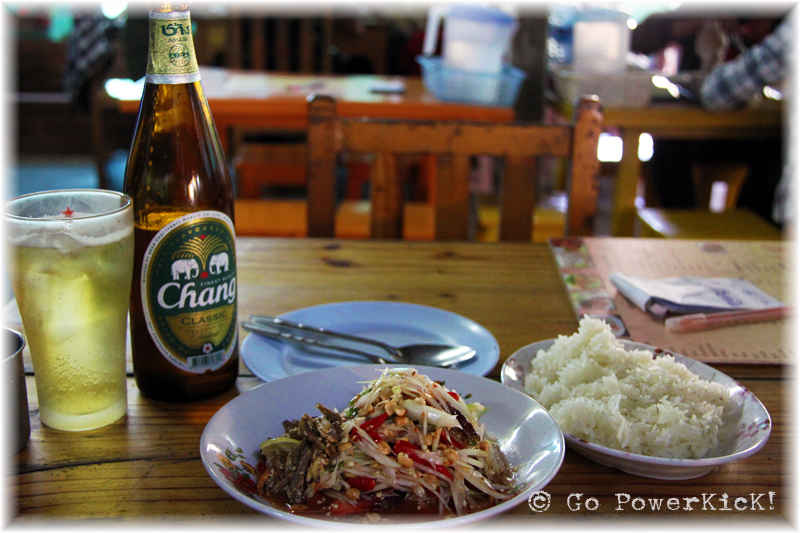 Altering culinary pleasures and making mouths water; Northeastern Thai (Isan)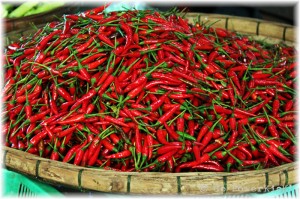 cuisine generally features dishes centered around fresh herbs, chilies and lime. It is safe to say, about every Isan dish is known for savory flavors and make your nose drool spice!
Som Tam is probably the most notable dish originating in Isan. Classic Isan Som Tam combines four tastes: sour (from lime juice), salty (fish sauce), hot (lots and lots of chilies) and sweet (palm sugar). The Thai name Som Tam translates  'sour pounded' and the ingredients are traditionally mixed and pounded in a mortar and pestle. Thais, and western visitors to the Kingdom, could eat this every single day without getting tired of it. It's great in the morning, as an afternoon snack or for dinner. As people from Isan have migrated throughout Thailand, you can pretty much find Som Tam anywhere in the country. Whether from a  street cart vendor or a luxurious 5 star hotel, you're sure to be able to get your fix wherever you find yourself.
Som Tam is a spicy papaya salad, so it goes without saying the central ingredient is shredded unripened papaya. Of course other items are added to create the fiery Som Tam flavor. Just as tortilla chips are to salsa, a plate of Som Tam is not complete without a side of sticky rice. The rice is a relaxing cushion from the heat of the chilies and strength of the fish sauce. Plus, the rice is great to dip in the sauce when your are through!
Below are typical ingredients you'll find in a Som Tam salad.
The real magic of Som Tam happens in the mixing process. Standard protocol for creating the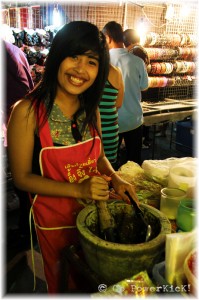 robust flavor is achieved through the medium of the mortar and pestle. First, pound the garlic and chilies until they form a paste. Next, add the dried shrimp and pound until the pieces are broken up. Follow that by adding the palm sugar and peanuts; lightly pound until they're broken into tiny pieces. Up next are the green beans; add them in and crush them until they split. Mix in the papaya and tomatoes and pound on them briefly. Perfection is reached when the tomatoes release their juice and add some color and the papaya strands soften up and drink up the surrounding seasoning. Finally, add the fish sauce and lime juice to the mix and voila! No hurt in topping it off with a few more peanuts and some cabbage on the side. Grab an ice cold beer and enjoy!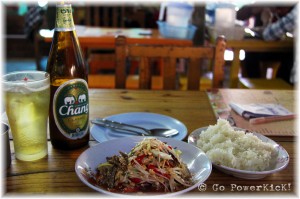 Comments
comments
More Good Reads!










Share
About Author
(0) Readers Comments