Travel Rolodex
Reading blogs is a great way to read cool stories, get travel ideas, network with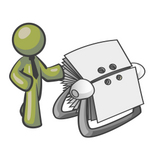 other travelers or just find that one site you love to read. Below is a list of travel blogs and related sites that I follow. If you would like to do a link exchange and be included in the PowerKicK Rolodex, Contact me!



Born 2 Travel – Mark and Stefy are two Italian backpackers sharing their experiences around the world with love. They share their photos, adventures and tips about backpacking.
Man vs. Clock – Anthony Middleton has been 'putting a time limit on fear' and traveling the world since 2010.
Getting Stamped – Hannah & Adam are a couple who decided a normal life was just too…Normal. So, they're packing their lives into a backpack and traveling the globe for 2 years.
Perfect Travellers – Perfect Travellers is 3 ladies attempting to create amazing
stories as well as wander the globe.
Travel Weekly – Travel Weekly is blog covering traveling destination around the world.
Visa Nerd – Government sites give you facts, Visa Nerd gives you the real experience when dealing with visas.
Travelbllgr – A kiwi and a pom spend every spare minute of their time exploring new places and sharing their adventures, travel tips and inspiration on their budget travel blog.
Romancing The Planet – An Indian passport holder completes his M.B.A and decides to travel the world. He shares interesting travel stories along with stunning photographs.
Travelling Blogger – Kar started his site in 2011 to express his
desire to travel. After returning from traveling in Asia he has now set up shop in the bright lights of London.
Redcat Travel – Stefan left home at the age of 19 to start exploring
the world. He hasn't looked back since.
Thru The Lens – Adrian shares photos of Thailand's lovely climate and unbelievable cuisines as well as the charm of North Wales from its mountains and valleys to its beautiful coastlines.
Jessie on a Journey – Jessica writes about her experiences volunteering abroad, backpacking, studying and traveling solo. She is inspiring the rest of the world to see how rich life can be through travel.
Travel Junkette – Susan has been working seasonal jobs and traveling around the world since 2008. She shares her travel stories and how you can travel the world as well without being rich.
The Traveller – Sharing sweet travel tips from their first hand experiences, the site is the collective voice and wisdom of Lindsay, Jessica and Margyle. Read about their humorous, and sometimes emotional, take on traveling.
The Traveling Philosopher – Spencer is a southern guy with a travel addiction. He's a traveler, philosopher and storyteller whose site takes the ideas, people and places of travel and paints a picture for readers to live vicariously through his trips.
FlipNomad – Flip is an an ordinary guy who left home in April 2011 to backpack around Southeast Asia and India pursuing long-term travel and study. He now writes about his travel experiences around the Philippines and as well as other countries.
Monk Bought Lunch – Stephen writes and blogs from Central Asia and beyond. Check him out for wanderlust-inspiring photos and stories from across the globe.
One Step 4 Ward – Johnny Ward graduated from university in 2006 and has been on the road ever since. His lifestyle design blog has helped him travel, work, study, volunteer and backpack through more than 50 countries around the world.
Bacon is Magic – Ayngelina left an amazing job, boyfriend, apartment and friends to find inspiration in Latin America. She's creating a new life choosing what she wants instead of what other people think she should do.
Around The World In 80 Jobs – Fed up with bogus online information about jobs abroad, Turner set out traveling the world doing different jobs. From harvesting agave at a tequila farm to street hustling tour sales in Rome, Turner shows you how to find work overseas and entertains you with his interesting tales.
Nomadical Sabbatical – Peter exchanged a well paying cubicle job for the open road and now travels full time around the world. His love to write, take photo's and generally have a good time as he wanders aims to inspire other people to explore the world and have their own travel adventures.
Tales from Far and Away – Damo and Diarmo finished their masters and decided against the 9-5 route. In November 2010 they set off on a journey through South-East Asia and Oceania, their blog will hopefully inspire others to experience this big beautiful world.
Traveling Around The World – In August of 2011, Rory left home to fulfill a dream of world travel. After more than a year on the road, he continues to write on his experiences & crazy times on the road along with helpful tips & travel advice for fellow travelers.
Not Home – Helen likes butterflies, rainbows and unicorns. Val likes potatoes. Together they plan to visit every country in the world.
Adventure Bimbling Travel Guides
World Travel Buzz – World Travel Buzz is an edgy and awesome online travel magazine, run by a team of travel bloggers from around the world. They're young, wild, free, and in-your-face providing honest and engaging travel stories, tips, and advice from real backpackers and adventure travelers.
Traveling Canuks – Traveling Canucks is the personal travel blog for Cameron and Nicole Wears, a married couple and newbie parents living in beautiful Vancouver, Canada. Tune in for fun travel stories, helpful travel tips, photographs and video of two and a half Canadians exploring our world!
Twenty-Something Travel – Why wait to see the World!
Crazy Sexy Fun Traveler – A crazy girl who made travel the reason of her life. She lives to travel, She travels to live.
A Pair of Panties & Boxers – She used to want the corner office. Now she wants the world. Monica blogs about her travels around the world & her travels through life. Either way she travels, it's food for her soul.
The Lost Backpack – Leaving the Backpack Behind
Don't Worry Just Travel – Meet Charles Rahm whose hobby is traveling. After traveling Asia, Europe and South America he created a blog to share travel information straight to the point. Whether you're a backpacker or a free & independent traveler of any age, the site has great information for you.
My New Alternative Life  – A travel blog, documenting a backpackers journey through Southeast Asia. Hundreds of photos and hours of video. A guide and inspiration for those planning a trip.
Hotel France 24 – If you are heading to France to explore the sights, eat the food and drink the wine then look no further for a place to call home. Hotel France 24 can help you sort out yuor accommodations in any city.
Amsterdam Travel Blog – Find attractions and things to do in Amsterdam. News and information about events,museums, clubs, bars and restaurants in Amsterdam.
Travelling Kellie– Kellie is addicted to 2 things in life – travel and music! She has a travel blog so you can keep up with her travels, which is usually her travelling to see live music…
Breakaway Backpacker – Jaime's in his mid 20′s and from Houston, Texas. He decided to breakaway from everything and backpack the world. He quit his job sold just about all his belongings and as of March 1, 2011 left everything behind and started a two year journey around the world. With his blog he wants to show everyone that it is possible to breakaway!
The Travel Chica – Stephanie is a 29-year-old woman born and raised in Ohio. She is on sabbatical traveling solo through Central and South America. She is writing about independent travel and her attempts to live simpler, consume less, and experience more. Her stories will introduce you to new places and experiences and inspire you to go out and explore the world.
Justin Was Here Travel Blog – Justin K Jones is a travel writer and blogger whose adventures have taken him around the world, from the icy peaks of the Swiss Alps to the sunny shores of Australia and everywhere in between! He travels the world to share his stories, as well as those of the people he meets along the way.
A Tale of a Thousand Cities – Bitten by the travel bug at 11 Michelle fell in love with culture, people and the energy of travel. At 22, a discovery of backpacking took her through Asia and the East Coast of Australia. Follow along as the adventure continues with a move to Germany next year.
Comments
comments