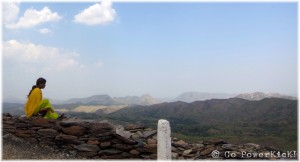 Life's a journey; and it should be an unforgettable one at that! We are constantly learning as we navigate our course. At times we're on cloud 9, others we need a little boost. My goal, and the purpose of this page, is to offer inspiration and motivation to you.
I enjoy reading; and regularly I come across quotes, sayings and/or proverbs that motivate me. This page is a collection of "Words of Wisdom & Inspiration" that I hope will do the same for you. This collection will continue to grow as I read and travel. Hopefully you read something here which serves as a catalyst for finding your inspiration.
Enjoy…and Return often!
"You miss one 100% of the shots you don't take." – Wayne Gretzky
"Courage is being scared to death…and saddling up anyway." – John Wayne
"Courage comes by being brave; fear comes by holding back." – Publilius Syrus
"The real price of anything is the toil and trouble of acquiring it." – Adam Smith
"If you're brave enough to say "good bye," life will reward you with a new "hello." – Paulo Coelho
"Kites rise highest against the wind, not with it." – Winston Churchill
"A journey of a thousand miles must begin with a single step." – Lao Tzu
"Do not wait to strike till the iron is hot; but make it hot by striking" – William B. Sprague
"You can't wait for inspiration. You have to go after it with a club." – Jack London
"The best way out is always through" – Robert Frost
"We are what we repeatedly do. Excellence, therefore, is not an act but a habit" – Aristotle
"The secret of getting ahead is getting started" – Mark Twain
"Faith is taking the first step even when you don't see the whole staircase." – Martin Luther King, Jr.
"Most of the important things in the world have been accomplished by people who have kept on trying when there seemed to be no hope at all." – Dale Carnegie
"Some people want it to happen, some wish it would happen, others make it happen." – Michael Jordan
"There are no secrets to success. It is the result of preparation, hard work, learning from failure." – Colin Powell
"Make no small plans for they have no power to stir the soul." – Niccolo Machiavelli
Comments
comments