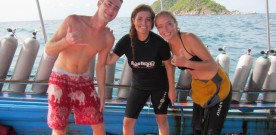 In 'Today's Traveler' I'll introduce you to a world traveler. Get to know them, learn what makes them tick and why they love to travel. Meet Ashley Fleckenstein, the traveler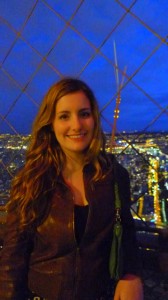 and writer behind Ashley Abroad. Three weeks after graduation from Loyola in Chicago, Ashley pulled the plug on normal and jetted off to Paris to experience life abroad. Life as an expat fed her travel bug which has now led her to Southeast Asia. Read more about her travels, crossing items off her bucket list and how she's living a life worth writing about.
1. Have your travels helped you create your own meaning of the word 'travel?' If so, what have you come up with?
Travel to me means means a lot of different things: it can be anything from drinking Changs on a beach in Thailand to living in a remote Mexican village for a year. I don't think the definition of travel should be limited to just one way of seeing the world- but that's just me!
2. What were the experiences from your first trip abroad that had you itching to travel more?
My first trip abroad without my parents was when I was 15 and went to Ecuador for a month. It was a challenging and eye-opening trip: in one month we hiked the Andes for four days, roasted guinea pig on a stick and lived in tiny mountain villages. I came back home hungry for more travel and already planning my next escape.
3. Why do you think living in or traveling slowly through different countries makes for a richer travel experience?
I've learned on my current backpacking trip that I'm more of an expat than a backpacker- and if I backpack I prefer to do it very, very slowly. In my opinion, living somewhere gives you a much richer travel experience as you are able to really learn about the people who live there.
4. What has been the best, worst and weirdest food you've eaten during your travels?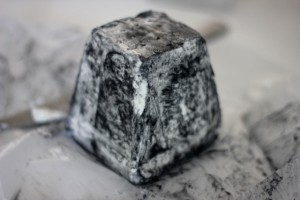 The best? That's hard! I would say all of the cheese in France (no, really) as well as this one pizza  I had in Sardinia that I still dream about- and all it was was tomato sauce and basil oil! The worst was grilled kidneys in Argentina- I'm all for offal but can't stand kidneys. The weirdest might be a cricket taco in Tijuana, Mexico- which I actually liked strangely enough.
5. Is there one experience from your travels that you will never forget?
The most meaningful travel experiences I've had have been when I lived with a local families. I've done home stays in Ecuador, Argentina, Spain and France and couldn't recommend them enough. Couchsurfing is a great option for meeting locals as well!
6. What is one thing you've learned while on the road that really stands out? (about yourself, a city or a culture)
I've learned that I'm a lot braver than I had always thought- in the past week I've fought muay thai and learned how to scuba-dive- two things I wasn't sure I'd ever must up
enough courage to try!
7. Do you have a favorite book, movie or playlist you can't travel without?
I don't, but I absolutely have to travel with my Kindle- it's the bookworm traveler's best friend.
8. If you could travel with one person, from the past or present, who would it be?
I would travel with Anthony Bourdain- he's kind of been my hero since I was 15- I love the way he sees the world as well as his sense of humor. Plus, his knowledge of Asian food would come in handy right now.
9. What destinations are on your list next, and if you had to pick one place to live for the rest of your life where would it be?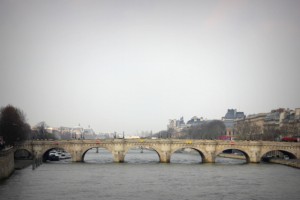 My next destinations are Cambodia, Vietnam and Laos- and after that who knows! If I had to pick one place to live for the rest of my life I would pick- shocker- France. As long as I could take my family (and peanut butter) with me.
10. Any travel tips/advice for future travelers with the desire to explore?
Save up enough money so that you don't have to scrimp, get a Charles Schwab debit card so you don't pay bank fees and always remember that most people want to help you, not hurt you.
Visit Ashley's site: Ashley Abroad
Like her on Facebook
Follow her on Twitter @ashleyhfleck
Comments
comments
More Good Reads!










Share
About Author
(0) Readers Comments