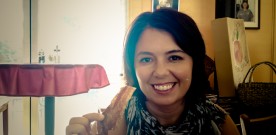 In 'Today's Traveler' I'll introduce you to a world traveler. Get to know them, learn what makes them tick and why they love to travel.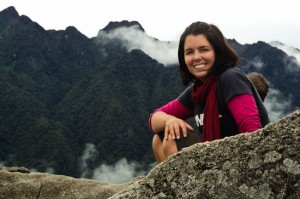 Meet Ayngelina Brogan, the explorer and bacon enthusiast behind Bacon is Magic. Leaving the comforts of home behind, she initially set out to see the world and find inspiration in Latin America. Ayngelina is now experiencing people, places and food all over the world. Read about her life of doing what she wants when she wants, and oh yeah…why Bacon is Magic!
1. Have your travels helped you create your own meaning of the word 'travel?' If so, what have you come up with?
I travel much slower than I did 3 years ago. For me travel isn't about seeing all of the sights but now about meeting people and understanding how people live.
2. What was it about your first trip abroad that got you hooked on travel?
My first trip abroad was to France when I was 16. I am from a small town of 5000 people and I spent the summer there to take a French credit for school. Life was so much different in France and I came back a different person.
3. How did you come up with the name for your blog and when did you realize that 'bacon is magic?
When I first started blogging the site was just for friends and it is an inside joke. I love to cook and when friends would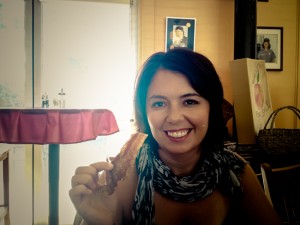 rave about my tomato sauce, minestrone or other food I would share I had somehow added a bit of pork – whether it be bacon, pancetta or chorizo. Just a small bit of it can make a dish delicious – and so bacon is magic.
A lot of people think I'm a big meat eater but it's quite the opposite. In fact I think we eat too much meat. But I choose to eat consciously and mostly plant based. When I'm not traveling I never cook meat at my place unless it's pork flavouring a dish.
4. What helped you make the final decision to leap out of a comfortable life and pursue travel?
Honestly it was my age. I was 32 and not sure whether I wanted to have kids or not but I knew if I did I wouldn't be able to travel long-term. So I saw it as one last big adventure. This adventure has not ended and while I have realized kids are probably not in my future I also met so many traveling families. If I had kids it doesn't mean the adventure has to end.
5. Do you have one experience from your travels that you will never forget?
Getting robbed in Saigon. It was on holiday 5 years ago with "The Ex" so I was lucky I had someone that I could depend on. I also think it helped prepare me for traveling solo as I was no longer afraid of being robbed. I had already lost my passport once and it's not really that terrible.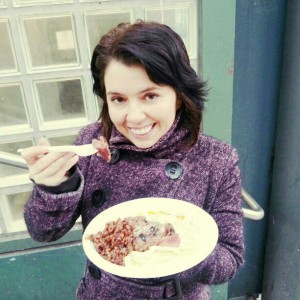 6. Is there one thing you've learned while on the road that stands out? (about yourself, a city or a culture)
The more I travel the more I learn about myself. I shared this in the post 35 Things I Learned from Traveling Latin America. I once considered myself a cold, insensitive person; people never saw me cry. Traveling throughout Latin America has really help me realize that showing emotions isn't a sign of weakness and I'm a much more open person.
7. Is there a favorite food, book, movie or playlist you can't live without while traveling?
Not at all. Traveling has taught me that we need to let go of possessions. There is nothing I cannot live without.
8. If you could travel with one person, from the past or present, who would it be?
I wouldn't want to travel long term with him, but perhaps a day with Ernest Hemingway.
9. What destinations are on your list next, and if you had to pick one place to live for the rest of your life where would it be?
Toronto will always be my home. I was nomadic for 18 months and as much as I loved it I realized in Seville that the nomadic lifestyle was not for me. Now I keep a base in Toronto and travel 6-8 months of the year and while it seems silly to pay for an apartment I find keeping roots really grounds me (no pun intended).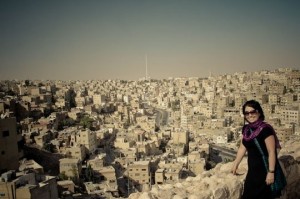 Next month I'm heading to Spain to write and shoot video about the food I want to create for cultural food guides and Costa Brava will be my first. I'm really excited to build a guide that shares how to get to know the culture and the people of a region through its food – not just the restaurants but the farmers, producers and artisans.
10. Any travel tips/advice for future travelers with the desire to explore?
You don't have to sell all your belongings and set off solo with a one-way plane ticket. Some of the best times I've had are simple weekend getaways.
Visit Ayngelina's site: Bacon is Magic
Like her on Facebook
Follow her on Twitter @Ayngelina
Comments
comments
More Good Reads!










Share
About Author
(0) Readers Comments