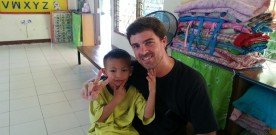 From 2008 to 2010 I was fortunate to call the island of Oahu my home. I've always enjoyed the beach and surf lifestyle, and while living in Waikiki and working at the Bank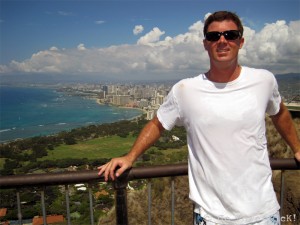 of Hawaii it didn't take long for me to fall in love with island life.
The investment management department where I worked at the Bank was filled with good-hearted Hawaiian's who were quick to embrace me and teach me the meaning of Aloha. As probably the most commonly used Hawaiian word, it's meaning can range from 'Hello' and 'Goodbye' to 'I love you' and can be used to fit a variety of situations.
Hawaiian's have a unique way of combining the word Aloha with everything we're taught as kids about being a good person (respect towards others, love and kindness) into one simple symbol, 'Aloha Spirit.' I learned from my colleagues at the Bank that having Aloha Spirit, or Living Aloha, meant being in touch with the world around us, treating others with love and respect and trying to make the world a better place.
I've always felt fortunate in life to have had the opportunities I have, and whether I was living in San Francisco volunteering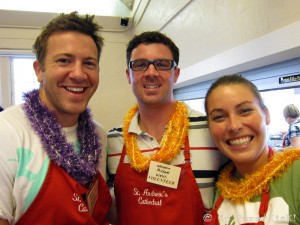 at Glide Memorial's soup kitchen or helping with Habitat For Humanity, I've always enjoyed giving back in my free time.
Shortly after learning the concept of Living Aloha, I began searching for ways to volunteer in Hawaii. Habitat for Humanity had a chapter on the island so I began helping out with builds and joining the family selection committee. I was even able to convince my roommates to volunteer with me at a soup kitchen, and the time they came we helped serve Thanksgiving dinner to some of the poor and homeless on the island.
When I decided to quit my job at the Bank of Hawaii and move to Bangkok to study in an MBA program and teach English I knew I wanted to continue volunteering and Living Aloha. After reading a book my boss gave me titled "The Gospel of Father Joe," I knew I'd found the place where I could help out and Spread Aloha, the Mercy Centre. For nearly the last 3 years I've been spending every Saturday, or every other Saturday depending on schedules, tutoring a group of Mercy kids who attend an International school in Bangkok. We practice reading, writing and grammar; and when they need extra help and it doesn't stump me I try to help with their science and history homework as well.
For me, volunteering with those less fortunate has been an education in life, a way to learn about and have exchanges with other cultures and a travel guide through the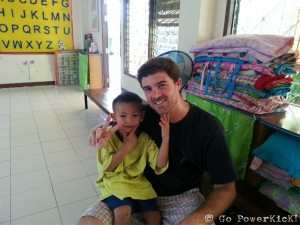 human spirit that's helped me get to know myself much better.
I've found that Living Aloha through volunteering helps weave through the complexities of life and positively impact the lives of others. As I continue to live in Thailand, and travel about, I will continue doing what I can to Spread Aloha and share it here.
As I share my experiences, hopefully they motivate you to spread a little Aloha in your own way. I'm sure once you feel it, as I did, you'll want to share it more and more. Imagine if we all spread a little ALOHA….
Here is the meaning of Aloha broken down letter by letter: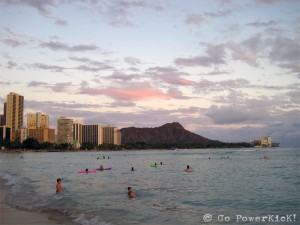 "Akahai," meaning kindness, to be expressed with tenderness;
"Lokahi," meaning unity,to be expressed with harmony;
"Oluolu," meaning agreeable,to be expressed with pleasantness;
"Haahaa," meaning humility, to be expressed with modesty;
"Ahonui," meaning patience, to be expressed with perseverance.
Comments
comments
More Good Reads!










Share
About Author
(0) Readers Comments