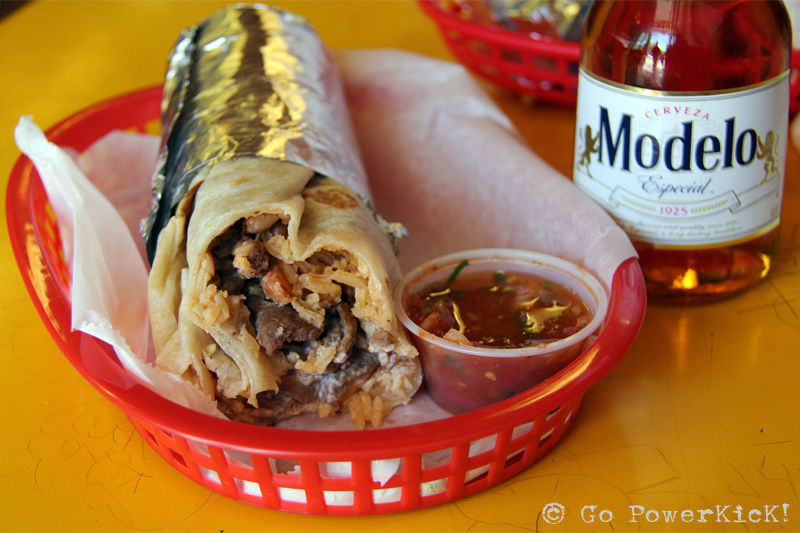 One of my favorite foods has always been Mexican. Living in San Francisco, before making the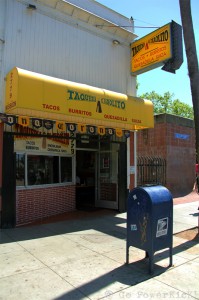 move abroad, I searched high and low to find the best burrito the City had to offer. My search took me all over, through loads of restaurants each filling tortillas and wrapping them up in their own unique style.
After a lengthy search I finally stumbled upon a spot in The Mission District, El Farolito, that is hands down the best burrito in the City. This legendary burrito shop first opened in the heart of the Mission District in 1982 and my trip to San Francisco wouldn't be complete without going back for a long overdue burrito.
Their convenient location at the BART exit on 24 & Mission and their hours of operation, Monday – Thursday from 10am to 2:30am and Friday and Saturday until 3:30am, make this place a perfect stop (day or night) to get your burrito fix. During the day a steady stream of eaters file in for lunch or an afternoon snack, but the real crowds don't show up until after the clock strikes midnight. Late night party-goers line up out the door on the weekends looking for the perfect snack after leaving the bar, and El Farolito's grub is IT!
El Farolito is a true hole in the wall with a lively, friendly, homey and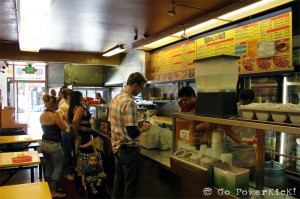 authentic Mexican vibe. Their menu is loaded with great Mexican dishes and they wrap up burritos in all sorts of combinations, you can even design your own. A unique draw is their big front window where you can stand and watch cooks fiddle on the griddle with chicken, carne asada and carnitas; just a few of the many types of meats they serve.
You know you've found a place serving top-notch food with quality ingredients when presentation isn't the main focus of the meal. Here you won't get any fancy plating; it's just a burrito wrapped in aluminum foil served in a plastic basket. But, what you can expect is a one of the tastiest, handmade, authentic burritos you've ever eaten.
My go to order is El Farolito's Super Carne Asada Burrito; which in my opinion is the best burrito in SF. For $6.25 you get an oversized flour tortilla loaded with tender bits of carne asada, rice, beans, diced tomatoes, chopped onions, cilantro, melted cheese, tangy sour cream, creamy guacamole and fresh salsa – all neatly wrapped in tin foil. The burrito never seems to end, is extremely filling and tough to put down.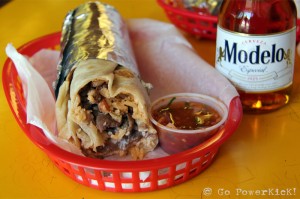 The restaurant offers eat-in and take away, and if you eat-in you can take advantage of their salsa bar to load up on extra sides of salsa to add on your burrito, my personal favorite is the slasa verde. A basket of chips is an additional 50 cents and they also offer a variety of cold beers, juices and sodas to help wash down your meal.
Tradition, quality ingredients and a focus on customer satisfaction is what makes El Farolito such a great place. After living in Bangkok and having access to a limited number of quality burrito shops, it's nice to taste the real deal again! If you're in SF and craving a burrito, El Farolito is my recommendation. Happy travels and enjoy the burrito!
Comments
comments
More Good Reads!










Share
About Author
(0) Readers Comments