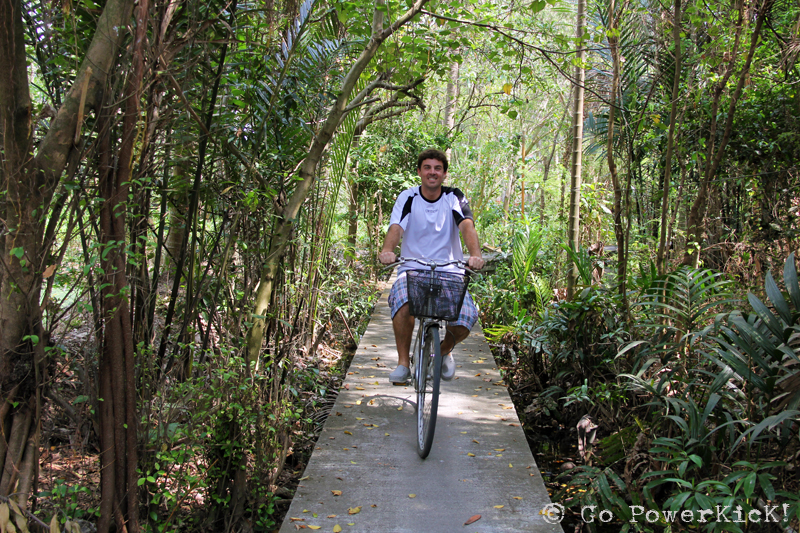 Before Bangkok became the concrete jungle it is today it was known as 'The Venice of the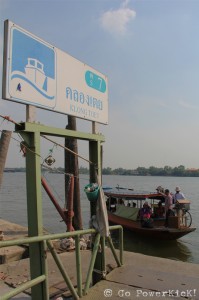 East.' Splicing off the Chao Phraya River were waterways and small canals, which for centuries were the city's main transportation and commerce network. Not only were the canals a means of trade and getting around, but the extremely fertile land allowed small communities to settle along the banks and grow rice as well as mango, coconut and banana trees.
By the early 1900's industrialization moved in and Bangkok  was becoming the thriving capital of Thailand. Urbanization built over the rural areas, markets and mangroves to create proper neighborhoods and districts. The filling in and paving of canals created today's soi's helping to expand the city's infrastructure.
Bangkok's rapid growth transformed the city, however, it seemed to completely bypass the small peninsula of Phra Pradaeng southwest across the river. This retro jungle, Bang Ka Chao and better known as the 'green lung' of Bangkok, is reachable by small rickety wooden boat from the Klong Toey pier for 15 Baht ($0.50) and provides a look into what life was like before Bangkok became a bustling metropolis.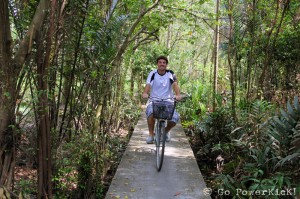 For 100 Baht ($3.00) you can rent a bicycle for the day and explore the mangroves and canals on elevated walk ways. Most walkways are under a canopy of trees and are peacefully calm and quiet. Different species of birds and butterflies flutter through the trees creating an exotic environment just minutes from downtown. The pathways are roughly 4 feet above the swampy canals below and are biker friendly, although it is advised to ride with care as some locals ride motorbikes along them as if their in the Bangkok 500; so if one is zooming your way its best to let them pass safely.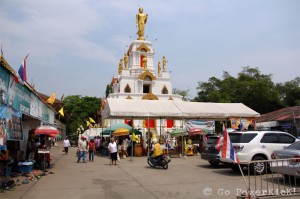 Small roads on the 'island' weave in-and-out of the jungle and lead to fun attractions like a Siamese fighting fish gallery, old temples and even a floating market. There is also a large park and botanical garden, Si Nakhon Khuean Khen Park, set on a large pond. The park is a great place to bike around, feed large fish, relax and try to spot large monitor lizards.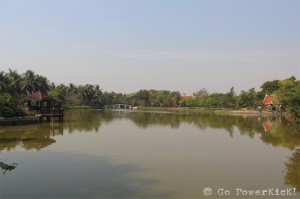 Wat Bang Nam Phung is the oldest temple on the island and home to some cool Buddha relics. While I was there the temple was in the process of making large candles. For a 20 Baht donation you could grab a wax coin from the year of your birth, slide it into a boiling pot of wax, take a ladle full of the melted wax and pour it into a large candle molding, helping to contribute to the finished product. The little kids running around seemed to love it, and so did I.
Just around the corner is the Bang Nam Phung floating market. This buzzing market is only open on weekends and vendors are out in full force. Mixed among the countless delicacies are sweets, grilled fish, noodle soups and more sweets. The food is local, really tasty and prices are quite a bargain.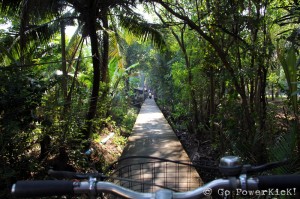 Heading here for the first time was an eye opening experience. Within 5 minutes of leaving a chaotic city of 10 million you can be on a small 'island' of 10,000 who seem to be stuck in 1970, or possibly earlier. I was perplexed and slightly mystified by Bang Ka Chao. I tried to understand how this little area seemed to escape modernization, and what it is that keeps the people who live here completely content with life in the sloooow lane. I may never find the answer, but for a fun, cultural escape from the city I highly suggest a bike ride through Bang Ka Chao; it will put life in perspective.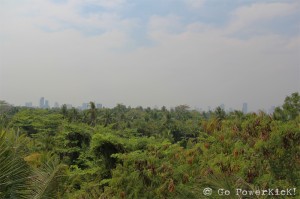 Comments
comments
More Good Reads!










Share
About Author
(0) Readers Comments