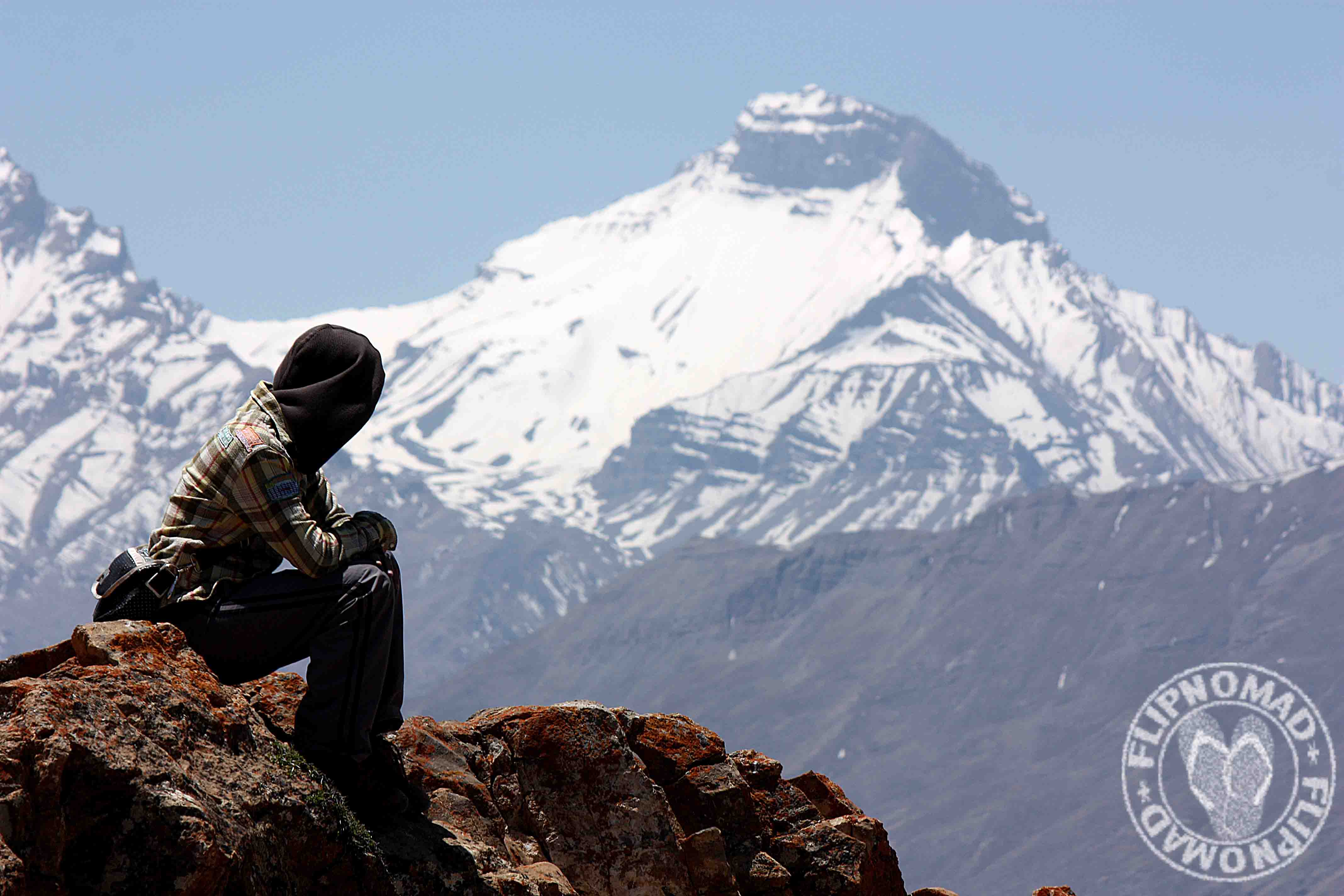 In 'Today's Traveler' I'll introduce you to a world traveler. Get to know them, learn what makes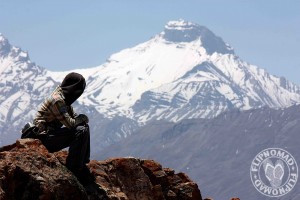 them tick and why they love to travel. I caught up recently with Flip, the nomad behind FlipNomad. He's an ordinary guy who started traveling at a young age. At 25 he started venturing outside his usual destinations to those far flung places he once thought impossible as a kid. Backpacking changed his life forever as it opened his eyes to a lot of other cultures and gave the chance to meet interesting people with interesting views on life. It even led him to the wonderful world of blogging.
1. Have your travels helped you create your own meaning of the word 'travel?' If so, what have you come up with?
Yeah, travel especially long term travel and this location independent lifestyle gave me freedom in some areas of my life. Gone are the days wherein I need to drag myself out of bed early in the morning to prepare for work. I don't have to "battle my way" amidst the dizzying crowds of Manila just to get to my office. I don't need to deal with the craziness of the "rush hour" everyday as well.
This lifestyle also gave me freedom to do the things that I love the most like writing and taking pictures. I also enjoy designing websites now and I get to do all those things almost anywhere and anytime I want.
Travel also helps me understand and define for myself what "quality of life" means to me. I now have the option to stay longer in "cleaner and greener" towns where foods are fresher and usually cheaper, where the air is less polluted and where people are also nicer and less stressed.
Travel also "freed" me from my old mentality, this is quite a long explanation but to get directly to the point, traveling taught me a lot of things that help continuously improve my life especially by helping me focus more on the things that I value the most.
2. When was the moment in 2011 when you realized you were going to travel full time?
Prior to leaving last 2011, I already did a solo backpacking trip last 2009 for six months in Asia and it left me wanting for more. From the day I went back home from that trip, I knew that I will travel again and that traveling will become a very important part of my life.
3. Do you find traveling slowly through different countries provides a richer experience?
Definitely, traveling slower gives me more time to learn more about the rich culture of the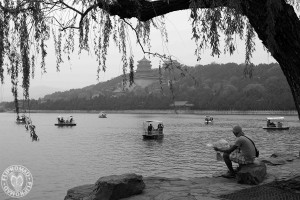 place and it also gives me enough time to interact with locals more.
Aside from that aspect, traveling slower is also economical as renting an apartment on a monthly basis is cheaper than paying the daily rate in a hostel. It's also more comfortable and less stressful as you don't have to move every three days or so.
4. What is the best, worst and weirdest food you've eaten while traveling?
I forgot the specific name of the foods I've eaten but I love Thai and Chinese cuisines. It's just tasty, delicious and it's like all the flavors are just exploding in your mouth at every bite.
The weirdest would be fried grasshopper which turned out to be not bad at all. It tasted like peanuts sautéed with garlic.
5. Is there one experience from your travels that you will never forget?
I've experienced a lot of things that I think I will remember 'til the day I die. Some of those include when my Grandma died when I was in Varanasi and the kindness that I get from strangers. One of the most memorable was an interaction with The Good Samaritan I Met in Kibber.
6. What is one thing you've learned while on the road that really stands out? (about yourself, a city or a culture)
One of the things that I've learned in my travels is that regardless of race, religion, gender, economic status and other stuff, all of us are basically the same. We all breathe air, eat food and drink water to survive. We will all die and eventually our bodies will rot and be eaten by maggots (sorry for being morbid but it's just a fact of our lives). We all have families that we love and that we will protect no matter what. And we all have dreams we want to achieve. All of us also are going through a lot of difficulties every day and it might be nice and better for all of us if we treat each other with respect and kindness.
7. Do you have a favorite book, movie or playlist you can't travel without?
I don't read that much though but I like reading other blogs and learn stuff from other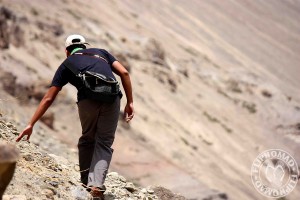 people. For me, blogs are like unedited books where people share their experiences, their successes and failures and other things.
8. If you could travel with one person, from the past or present, who would it be?
Hmmm, this would be tricky but I'd like to go back in time when passports and visa were not yet in place and one could go freely anywhere he/she wished to go to. I would probably travel with Ferdinand Magellan (who "discovered" my home country the Philippines) and his crews just to know what it feels like to sail around the world and see the Philippines prior to colonization.
9. What destinations are on your list next, and if you had to pick one place to live for the rest of your life where would it be?
I don't know where to go next but I'm thinking of going to Nepal or somewhere in Africa by the end of this year but I still don't know if plans will push through.
I'd like to live in Thailand for the rest of my life because the food is so delicious!!! Thailand is also a strategic place to live in Asia as it is very well connected to a lot of countries (overland and by flight). It'll be very easy to travel anywhere if I live in Thailand.
10. Any travel tips/advice for future travelers with the desire to explore?
We only have one shot in this thing called "life". If you've been dreaming of traveling for the longest time, then now is the best time to do it. Also remember that traveling does not need to be expensive. There are so many ways on how to travel cheaply anywhere in the world.
Visit Flip's site: FlipNomad
Like him on Facebook
Follow him on Twitter @flipnomad
Comments
comments
More Good Reads!










Share
About Author
(0) Readers Comments