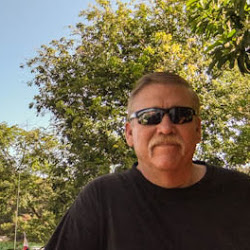 In 'Today's Traveler' I'll introduce you to a world traveler. Get to know them, learn what makes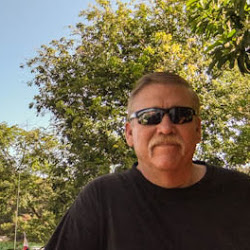 them tick and why they love to travel. Today I met Bob aka: The Traveling Fool.  Bob's a history buff, cigar lover and enthusiast of different cultures and places. He's had the privilege of living, working and traveling all over the world and is a big proponent of getting off the "tourist path" and experiencing all that the culture and people have to offer. You can find him on the white sand beaches of Southeast Asia or anywhere else tropical in the world.
1. Have your travels helped you create your own meaning of the word 'travel?' If so, what have you come up with?
To me travel means exploring cultures and places and continuously learning about the history, the people and the many great things that places in the world have to offer.
2. What was it about living abroad that got you hooked on travel?
While living in Germany many years ago I had the opportunity to visit a lot of historical places, great little towns and neighboring countries. It didn't take long to get hooked. There were just so many interesting places and things to do. I visited some places more than once and always seemed to find new things that I had overlooked.
3. How are you able to manage work and travel?
Well I have a full time job, write a travel blog and travel as often as possible. Sometimes it gets a little hectic in keeping up the blog. As far as the travel itself I make sure I plan out vacation days and holidays looking at favorite places or new ones. One of the great things about living in another country is taking small 2-3 day trips around the surrounding area and in some cases neighboring countries.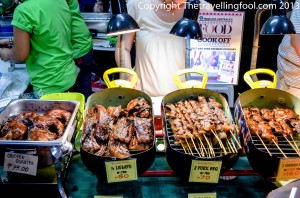 4. What is the weirdest thing you've eaten while traveling and do you have a favorite food from a foreign country?
Weirdest thing? Raw sea Urchin on an island in the Philippines. I got accosted getting off a boat and before I knew it there were three slimy, raw sea Urchins in my hand with a man, missing a few teeth, smiling at me and telling me to eat. It was an experience but there is a reason raw Sea Urchin isn't on the menu at most restaurants. My favorite food, almost anywhere in the world, is street food. I get the chance to try new things, meet the local people and it helps in saving money from eating at restaurants.
5. Is there one experience from your travels that you will never forget?
One is hard, there are a lot of great experiences. Some were funny or embarrassing and there was a time I got a private tour of a castle. I also got a tour of the Korean DMZ by a South Korean Colonel and flew in a small airplane with chickens and bags of rice in the seats while the stewardess was in the back going through our luggage. I have met some great people and have seen a lot of things I never dreamed of.
6. What is one thing you've learned while on the road that stands out? (about yourself, a city or a culture)
Treat everyone with respect and take the time to learn a little about the place you are visiting. If you do then most everyone will be welcoming, helpful and friendly.  Don't complain about how dirty the place is, how bad the food tastes, how the service sucks or how things are better back home. If you want things like back home then stay home.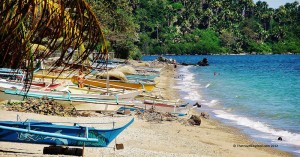 7. Do you have a favorite book, movie or playlist you can't travel without?
I get caught up with the latest movies while on the plane. Other than that I don't travel with music or books. I am too busy looking around and enjoying the trip.
8. If you could travel with one person, from the past or present, who would it be?
I think it would be Ernest Hemingway. He didn't travel so much as to see the sights but to experience the place, people and culture.
9. What destinations are on your list next, and if you had to pick one place to live for the rest of your life where would it be?
I would love to get back to Thailand and travel in the Northern part of the country and also Cambodia and Vietnam. I'm working in the Balkans and hope to get in a trip to Bulgaria in the next month or two. My favorite place is the Philippines and I love the islands, beaches, people and culture.
10. Any travel tips/advice for future travelers with the desire to explore?
Learn to be a traveler and not a tourist. See all the famous tourist sites by all means but then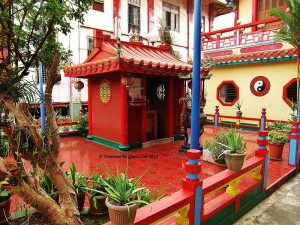 get off the tourist path and visit a nearby town, eat where the locals eat or get out of the beach resort and explore the island. By taking a 30 minute train ride from Prague I visited the town of Pilzen where I met a man who made it his mission to honor Gen George Patton and the US Army by building a museum because Patton liberated his town in WW2.
I saw a Taoist Temple in the Philippines, knocked on the door and was invited in to look around and talk to the caretakers. I met the former manager of boxer Joe Frazier in Dubai and had a great chat. I had a drink with the locals at the Jersey Lilly Pub in London. Being from Texas I saw the pub and had to go in. The Jersey Lilly was the nickname of a turn of the century London singer, Lilly Langtry, which was also famous in Texas. Judge Roy Bean, an eccentric judge created a town, Langtry Texas, named his saloon after the singer and was madly in love with her. All of this was possible because I got off the tourist path and explored the area a little.
Visit Bob's site: The Traveling Fool
Like him on Facebook
Follow him on Twitter @thetravelfool
Comments
comments
More Good Reads!










Share
About Author
(0) Readers Comments