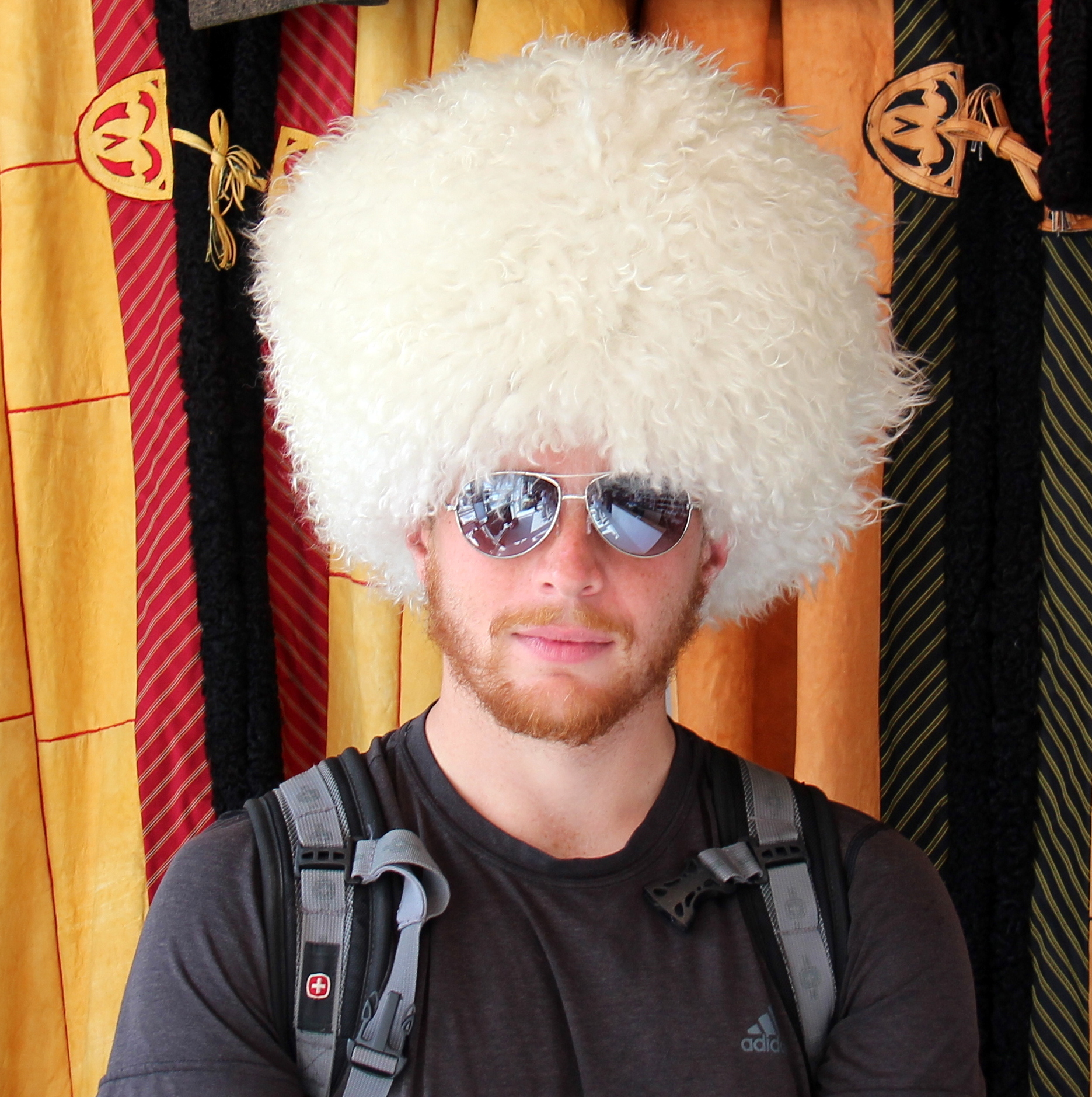 In 'Today's Traveler' I'll introduce you to a world traveler. Get to know them,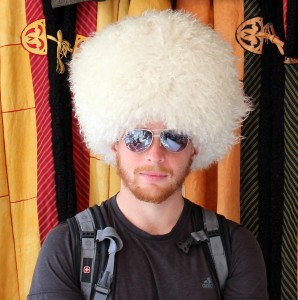 learn what makes them tick and why they love to travel. I recently caught up with Stephen Lioy, the traveler, writer and photographer behind Monk Bought Lunch. A break in his studies led him to China to teach English and in 2010, after a year and a half of teaching, he headed out to travel the world until further notice.
1. Have your travels helped you create your own meaning of the word 'travel?' If so, what have you come up with?
I think my definition has changed into this very nebulous feeling that combines concepts of connection and potential. The idea that today I'm sitting in Tajikistan in a house having dinner with this family that invited me off the street, but that in a week I could just as easily be in Chengdu or Kyiv doing the same thing.
2. How did you decide to teach English in China and what was that experience like?
It started as a brief break, where I walked into it saying "this is something I'm going to do for a year before Law School" and instead left a year and a half later with feet that were even itchier for travel than before I'd started. It was great, though. I lived in a city called Shenzhen, just across the border from Hong Kong. Its weird, because China is such a diverse place but Shenzhen had a little bit of all of it and you could travel from there to most of the major cities. It was nice, too, in that on those days where being there got overwhelming I always had immediate access to HK and Macau.
The teaching thing too, while not something I want to do long-term, is this amazing opportunity where just through the luck of birth I was able to get a job teaching my native language. It seems like almost anywhere I've traveled, too, there was some market for ESL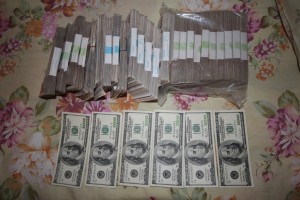 teachers if I wanted to stick around for a while. Financially, too, the pay for private tutoring in Shenzhen was well more per hour than I'd have been making in a starter-level job in the US.
3. Since leaving teaching how do you support your travels?
Quickly declining savings, unfortunately! A bit of writing/photography/blogging here and there has brought in some funds, but I still haven't made it sustainable. That's what this year is going to be about, though. Until then, I'm just going to keep converting to Uzbek Som so I feel like I've still got a solid account balance!
4. What sparked your interest in photography and is there one photo you took that you are really proud of?
My first BIG trip while I was living in China was a solo thing through Yunnan province and on to Laos for something like 6 weeks. I remember getting back looking through my pictures and realizing that so many of the moments were enhanced, the memories themselves even stronger, when I had good photos to give a visual reminder.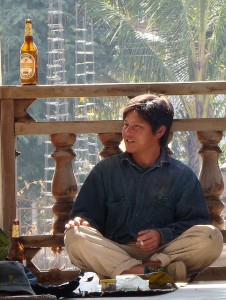 The picture above, for example, is one of a handful of guys I sat and had lunch with my first day in Laos. I was sitting and reading on a porch next to the construction site where they were working, and they all came over and sat down and opened up these big containers of sticky rice and veggies and everything. At some point they invited me over to join them, and we sat laughing until finally it occurred to me: beer! So I ran down to a shop I'd passed earlier and picked up five Beer Lao to pass around to everybody, and we just hung out and tried our best to communicate.
And the thing is, there are SO many of these experiences! Just cool people you meet and spend a moment with, but at some point over the years each individual experience starts to fade away unless there's some sort of aid there to reignite it.
One of my favorites is these two kids staring out from a doorway in Afghanistan. Aside from the fact that I think it's just a really technically good photo, it also brings me back to that mixture of nervousness and excitement from being in the country for a few days.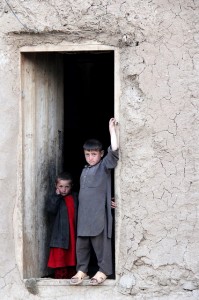 5. Is there one experience from your travels that you will never forget?
I know this is corny, but a sunrise in Sri Lanka has always stuck with me. I climbed up to the temple on top of Sri Pada with two travelers and a couple hundred pilgrims, and after hiking all night and finally getting there we sat down to wait for the sun to come up. Cue about thirty minutes later, and there are monks chanting and bells dinging and the sound of prayer as light slowly pours into the sky from behind what looks like layers and layers of hills in the distance. It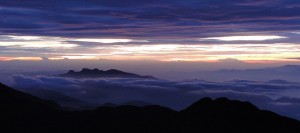 was one of the most peaceful experiences I've ever had.
6. What is one thing you've learned while on the road that stands out? (about yourself, a city or a culture) 
Though there are certainly cultural differences, people all around the world want pretty much the same things. Friends, family, comfort, human interaction. No matter what you think you know about somebody, they're first and foremost just another person trying to do their thing.
7. Do you have a favorite book, movie or playlist you can't travel without?
There's not one specific playlist, but there are about 10 bands or albums that I go back to all the time when I get onto a long bus/plane/train ride.  The top few, the ones that I'd be totally lost without next time I got into an overcrowded minibus: Old Crow Medicine Show, Black Keys, and Daft Punk.
Oh, man, and every avid-reader traveler should at least consider buying a Kindle. You know that moment when you've read every book in your bag and haven't seen a book-exchange in two weeks? You get to skip that AND drop about 10 pounds from your pack!
8. If you could travel with one person, from the past or present, who would it be?
I'm pretty excited to show my little sister a bit of the world when she gets a bit older. We just took a trip to D.C., and I can definitely see some of that traveler proclivity in her.
Past, though? Marco Polo, perhaps. I think he'd be a confident traveler, good with languages, and willing to rough it when necessary. Hey, and maybe I could ghostwrite for him! I'd have to insist, though, that we stop in Constantinople on the way home and skip the whole medieval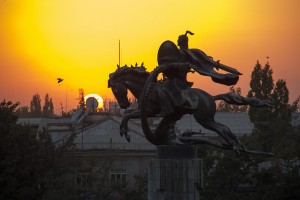 prison episode.
9. What destinations are on your list next, and if you had to pick one place to live for the rest of your life where would it be?
I've got a few brief stops before then, but I'm heading to Crete in mid-March and pretty stoked about it. One of the big trans-European trails (the E4) runs across the island, and I'm of a mind to hike it the whole way through.
The long-term question is, of course, way harder to pin down! I'll say that the region-of-moment is still definitely Central Asia, and I think it has the potential to be a long-term home for me.
10. Any travel tips/advice for future travelers with the desire to explore?
Pack light, wear good shoes, and just go!
Visit Stephen's site: Monk Bought Lunch
Like him on Facebook
Follow him on Twitter @slioy
Comments
comments
More Good Reads!










Share
About Author
(0) Readers Comments