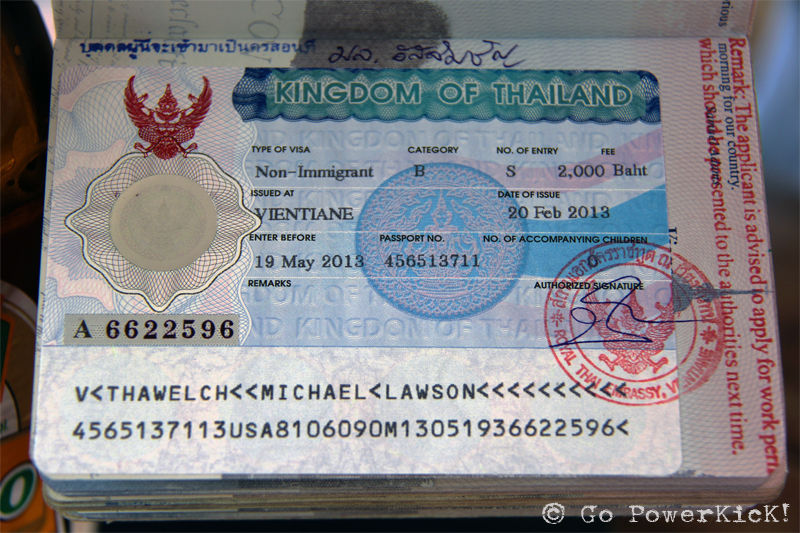 Each year my visa and work permit are processed by the university where I teach. The extent of my requirements in the application process have been to sign my name on several sheets of paper, pay the required fee and smile to show the Immigration official that I do in fact exist.
Returning to Thailand from a recent trip revealed a 'mix-up' at immigration during my last visit which left me minus said re-entry permit. I was given a 30 day tourist visa and told to sort things out with my university. What I needed was a new non-immigrant visa to continue my stay in the country, and that could only be obtained by exiting the country. So, it was my turn to do a visa run to Vientiane, Laos. Here's how I did it without going through an overpriced tour company.
How To Get There
Train #69 leaves Bangkok's Hua Lampong station nightly at 8pm for Nong Khai. For 688 Baht ($23.00) you get a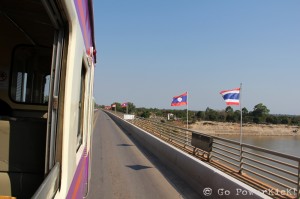 cozy upper sleeper in an air-conditioned cabin which includes a turn-down service around 9:30pm.
The train rolls into Nong Khai roughly 12 hours later between 8:30 and 9am the following morning.
Prior to entering Laos you must pass through Thai immigration, which is a breeze, then board a short second train (20 Baht ($0.66), 10 minutes) that heads over the Thai-Laos friendship bridge to the Thanaleng border crossing in Laos.
The application for a visa on arrival on the Laotian side of the border is easy to fill out, costs $36 USD or 1,500 Baht and is processed in about 5 minutes.
Once completed song taew's (pick-up truck taxi's) and vans are waiting to take groups into Vientiane for 400 Baht ($13.40). Van's seat 4 which reduces the price and are air conditioned making the 35 min ride relaxing.
Where To Stay
Visa processing doesn't have a same day turnaround so planning for a 2 or 3 day excursion gives enough time to get the necessary done and see a little of Laos along the way. Road 'Baan Mixay' in town has several guest houses to choose from and van drivers know right where to go when given this name.
I stayed at the Vientiane Backpackers Hostel, which is dorm style and 40,000 Kip (150 Baht or $5.02 ) per night. It's no 4 Seasons but it's close to the river, offers a small free breakfast, free WiFi and cold Beerlao.
The VISA Process

Visa services are done at the Thai Consular Office on Bourichane Road which is a short tuk-tuk ride (30,000 Kip or $3.70 ) from Ban Mixay. It opens at 8:30am and acceps visa applications until 12pm. Making sure all documents are in order prior to arrival ensures a hassle free experience. A standard checklist should include:
–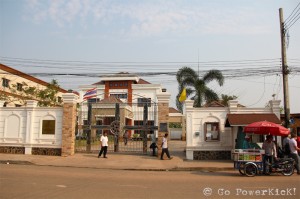 Your passport, valid for at least another 6 months
– Empty pages in your passport for a new visa
– 2 passport photos
– A photocopy of your Laos Visa
– A completed application form
– For non-immigrant visas, your employer will need to prepare all the appropriate Thai paperwork and you will need to bring your actual work permit as well as a photocopy with you to the consular office.
Outside the office locals offer to fill out application forms for a charge of 50 Baht ($1.67). I suggest saving the Baht as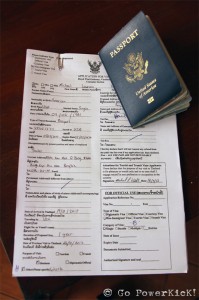 forms are available inside for free and aren't too complicated to complete. Crowds gather early at the gates and if you show up at around 7am you should get a good spot in line. When the gates open a single file line heads into the waiting area and applicants are handed a number.
After you have a number you can sit, make sure all of your documents are in order, fill out your application and wait for your number to be called. Once your number is called head to the window to submit your paperwork.
After verifying all your documents the clerk will return your ticket with a price of either 1,000 Baht ($33.47) for a tourist visa or 2,000 Baht ($66.94) for a non-immigrant (single entry) visa written on it. From here you move to an adjacent air conditioned building to make your payment and collect the receipt you will need for picking up your visa. The office only takes cash (Thai Baht), so do come prepared.
VISA Pick-up
Visa pickup is the following day between 1:00 and 4:00pm. I showed up at 1pm and the line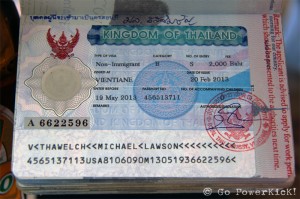 was rather long, but if you arrive around 1:30 or 2pm you'll literally walk in and out.
Walking in you are again given a number and told to wait in the building where payment was made the day prior. Inside the office things move quickly. When your number is called walk to the window, show your receipt from the day before and you'll have your visa in no time at all.
Getting Back To Bangkok
Many tuk-tuks wait outside the visa office to take people to the border and shouldn't cost more than 25,000 kip ($3.09) per person for the ride.
Immigration out of Laos is quick and once through there are plenty of drivers waiting to take you to Nong Khai to either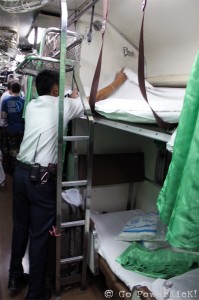 the bus or train station. Be aware that when crossing into Thailand there is a sneaky 20 Baht ($0.66) fee charged by immigration to stamp your passport, so make sure to have a bit of Thai Baht on you.
Depending on preference, here are options for getting back to Bangkok:
Bus Station – Fare for a VIP Sleeper bus to Bangkok is 620 baht ($20.75) and the ChanTour company has a bus leaving Nong Khai at 7:30pm and arriving at the MoChit station in Bangkok at 4:30am.
Train Station – Train #70 leaves Nong Khai at 6:20pm and arrives in Bangkok at 6:30am. The price for upper and lower sleepers are 688 and 758 Baht each ($23.03 and $25.37).
Although I got a few things wrong along the way during my visa run, opting not to go with a pre-packaged tour company was a good experience. This list here should help anyone to save some time, headache and make a visa run to Vientiane go as smoothly as possible.
Comments
comments
More Good Reads!










Share
About Author
(0) Readers Comments