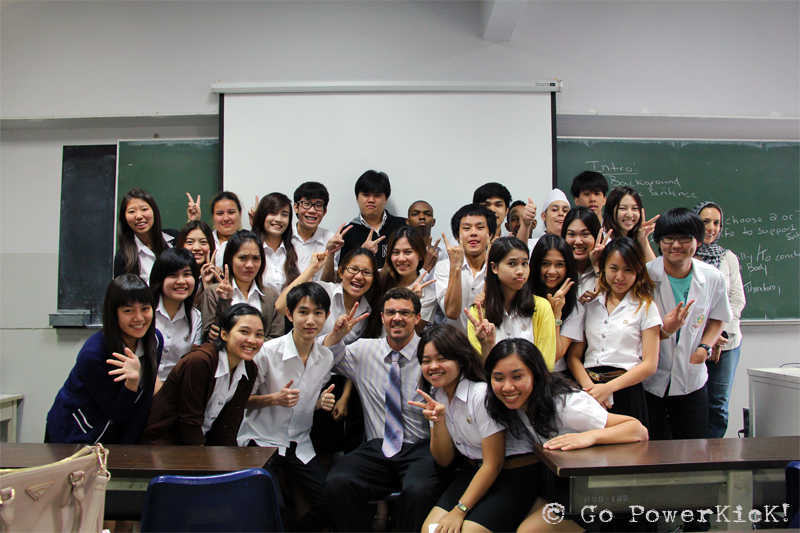 When people ask about teaching English abroad most questions lean towards what it's like, is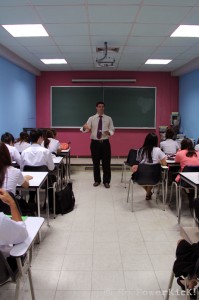 it tough and what do you do in class. My usual answers are that it's fun, challenging and exciting; but accurately capturing the experience can be a bit difficult. So, here's my attempt to do so after two and a half years of teaching English in Thailand.
The classroom experience can circumnavigate of the emotional spectrum. The rush of feelings takes nervousness to a new level, challenges seat of the pants problem solving skills, causes more laughter in a day than one would think possible and brings parental levels of frustration, pride and joy as the once unthinkable slowly makes its way into focus towards the end of a semester.
Finding a way to cut through the laser beam like stares of 25 sets of eyes, while reaching individual students with varying learning styles, makes no two days and no two classes alike. What works like a well oiled machine in one class might totally bomb in another, and developing the sense to notice a train wreck in progress and the ability to pivot and adapt is a skill that develops quickly.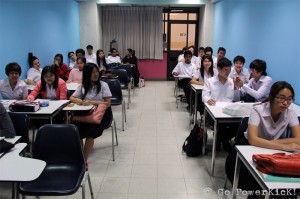 Thai students have a great happy-go-lucky attitude that makes the classroom quite a fun place to spend the day. Students are quick to leave their shyness at the door when pushing their comfort zones to expand their vocabulary.
If that means saying something heard in a movie or on a TV show which causes a lost in translation or a 'did he/she really just say that' moment, they have a great ability to not take themselves too seriously, laugh it off and give it another go.
It's not all laughter and games though, there is some real work that gets done. The best way for students to learn English comes through a mix of listening, speaking, reading and writing. On a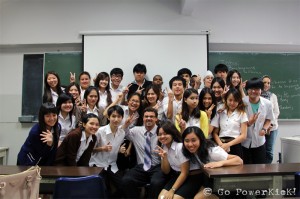 daily basis my students practice listening skills through dictations, discuss topics in small groups, give group and individual presentations as well as work on the pronunciation of words with similar sounds (ex. rice/lice and cheap/sheep). They also read passages and work on their own sentence structure, grammar and paragraph composition to coherently express their ideas.
Rather than go into further detail, here are some action shots from a few of my classes to help give a better idea of what life is like in a foreign classroom. Enjoy!
Inside the Classroom
Comments
comments
More Good Reads!










Share
About Author
(0) Readers Comments