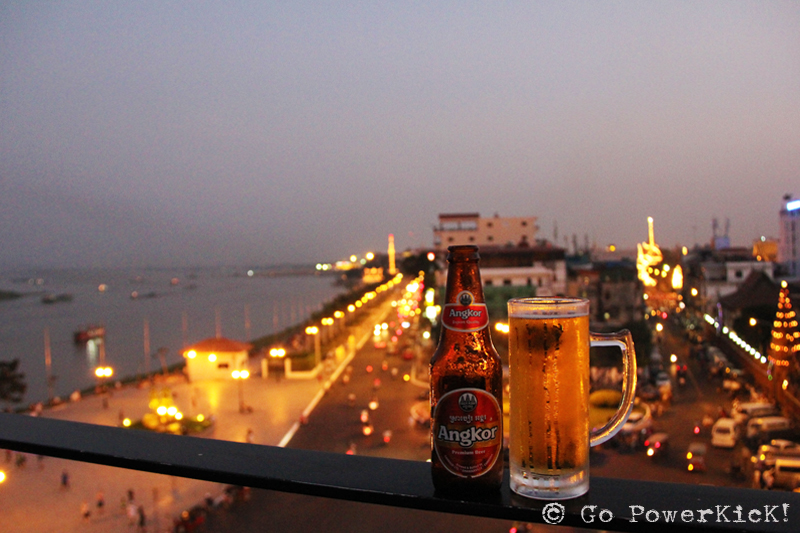 While on a recent trip to Phnom Penh I took a pass on routine tours like visiting the killing fields, S21 prison and diving into local Khmer cuisine. Rather, the plan was to enjoy fantastic western food, explore the accessibility of automatic weapons, and imbibe some of the cheapest beer in the region. This trip was a head first dive into the 3 B's of Phnom Penh.
Burgers
Phnom Penh is full of culinary exceptionalism. Built on Khmer tradition and enhanced by the legacy of French colonization and an ever growing expat community; menus in town have an extensive range. Most restaurants offer French onion soup, baguette sandwiches, burritos, tapas and of course burgers. Here are a couple burger joints grilling up the American classic that are definitely worth a try.
The Garage. The burger here is unreal. For an all-in price of around $6.00 you get a burger with fries that'll get your taste buds dancing. The unique sousvide style enhances the flavors and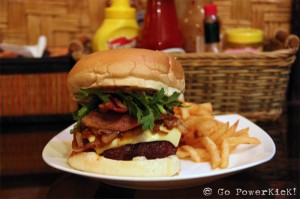 makes for one tasty burger.

Mike's Burger House. They flip up a California style 'In-N-Out' type burger with fries at a hip 50's-esque gas station setting. The burger is tasty, cheap and you can have all you can drink soda for $1.00.
Freebird Bar & Grill. This cool bar offers juicy burgers in a large bun for $6.00. It comes served with traditional condiments, including yellow mustard, and if you're maxed out on fries there's a choice of sides including coleslaw and potato salad.
Bullets
As a western tourist entering Cambodia one question can be expected upon setting foot in the Kingdom. Coming from tuk-tuk drivers to guest house managers, that question is "Want to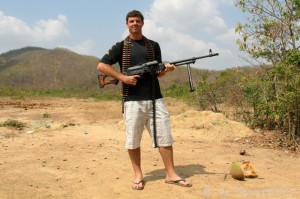 shoot guns?" I declined when asked by random tuk-tuk drivers, however, I gave the green light to my hotelier after hearing his offer of driving to the mountains where we could play Rambo for the day.
A one hour drive south landed us at an isolated outdoor military shooting range in the province of Kampong Speun. Displayed like candy in a candy store, a full arsenal of weapons was waiting. Prices are firm at $40 for the AK-47 (25 rounds), $80 for the RPD Machine Gun (50 rounds), $40 for the M-16 (20 rounds), $50 for the Grenade Launcher (1 round) and $350 for the Rocket Launcher (1 round). This can quickly get pricy, especially if you have an itchy trigger finger. However, outside of Southeast Asia or enrolling in the army where will an opportunity like this present itself again. For the record, the rocket launcher is a must do!
Brews
Angkor beer is the pride of Cambodia and can be found just about everywhere in Phnom Penh. With draught beers at a rock bottom price of $0.75 each, 'Happy Hour' can easily spin into 'Happy Day.'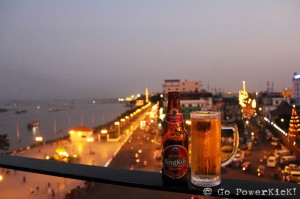 Prices do increase slightly to $1.50 – $2.00 for the larger 1 quart or standard pint bottles, but they're still tremendously affordable. There's not much more refreshing than a smooth, ice cold Angkor beer after a scorching stroll through the city or a few hours at the shooting range.
Phnom Penh's picturesque riverbank location is ideal for enjoying a few refreshing brews while taking in scenic views of the mighty Mekong. Rooftop bars provide a great vantage point and the views from The Amanjaya Hotel or The Quay are both spectacular. If you prefer to kick-it street level, then belly up at Paddy Rice or the Cantina to relax and watch the world go by. No matter where you find yourself when visiting the city, I do highly recommend cracking a few cheap Angkor beers and tasting the Kingdom of Wonder.
Comments
comments
More Good Reads!










Share
About Author
(0) Readers Comments