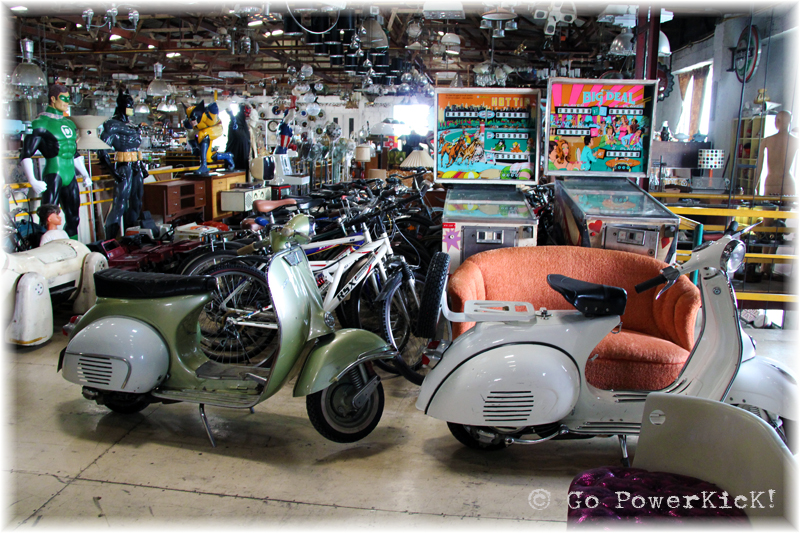 Retro is coming back! From clothing and accessories to art, furniture and vehicles; classic is once again 'très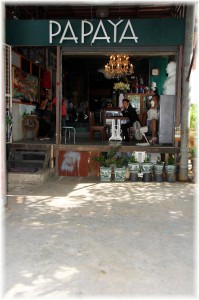 chic.' Filled with rare, one-off items from the 60's, 70's and 80's, the Papaya Vintage Shop in Bangkok seems to have struck gold with items that may have once been 'lost in a Hollywood basement.' Carefully packed into a 4-story warehouse, Papaya is breathing new life to countless timeless pieces.
Containing retro and vintage works of art found nowhere else in Thailand, it's a fantastic place for photographers, collectors or the average curious shopper to visit. If you're looking for a new piece to add to a collection, furniture to transform a home or apartment, or a stylish photo for a magazine or website, this is your spot. What's cool here is that it's a hybrid between something like a museum and a shop. While strolling through the maze, If you see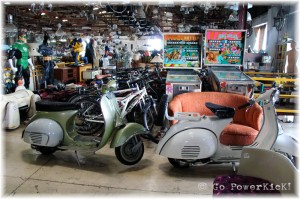 something that calls your name that you just cannot live without, simply ask one of the staff members for the price. Most pieces here are for sale; however, Papaya does have those not for sale, off limit items which give it its caché and lure in crowds and photographers. Be prepared though, prices do come at a premium and there is little room for street style negotiations.
With such a unique style, photo shoots here have become pretty common. To accommodate, Papaya converted a room on its 4th floor specifically for photo shoots. With endless opportunities for backdrops and items to add to a shoot, the location is suitable for any layout or type of print. Twice walking through the shop I came across a shoot. First, I accidentally walked through the prep-area and then the actual shoot itself. Meticulous attention to detail
was being paid to the model's dress, hair and makeup; yet even more to the layout and lighting of the scene. I'm not sure where the photo eventually ended up, but I'm sure it attracted lots of eyes.
It's pretty easy to lose track of time wandering through the narrow aisles of 'stuff.' There's definitely a point I reached where it was necessary to take a seat in order to get my head around all I saw. Strolling around the shop, I saw a model living room with an egg-shaped chair similar to one from a scene in the movie 'Dazed and Confused' that looked inviting; so I took a break. While sitting in the chair for a few minutes I realized I was sitting across from life-sized mannequins of the characters from the old 7-up commercials. Where did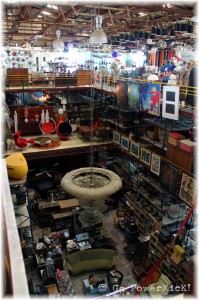 they find this stuff?
Attempting to list all the items in Papaya flirts on the edges of impossible. I can only imagine what their inventory management must be like. Inside, there is absolutely no shortage of toys and figurines, lighting, furnishings, electronics, classic Vespa's and even pinball machines displayed for your viewing pleasure. For a city with markets and shops on almost every corner, selling pretty much anything you can think of, a trip to Papaya is definitely one of Bangkok's more out of the ordinary shopping experiences. Papaya is located on Lat Pharo Road Soi 55/2 in the Wang Thong Lamg area of Bangkok, about 15 minutes from downtown. Once you enter the soi follow the road straight and to the right. You'll see a large warehouse on your right, and once you wrap around to the front you'll see the Papaya storefront. From there, enter the time warp.
Comments
comments
More Good Reads!










Share
About Author
(0) Readers Comments