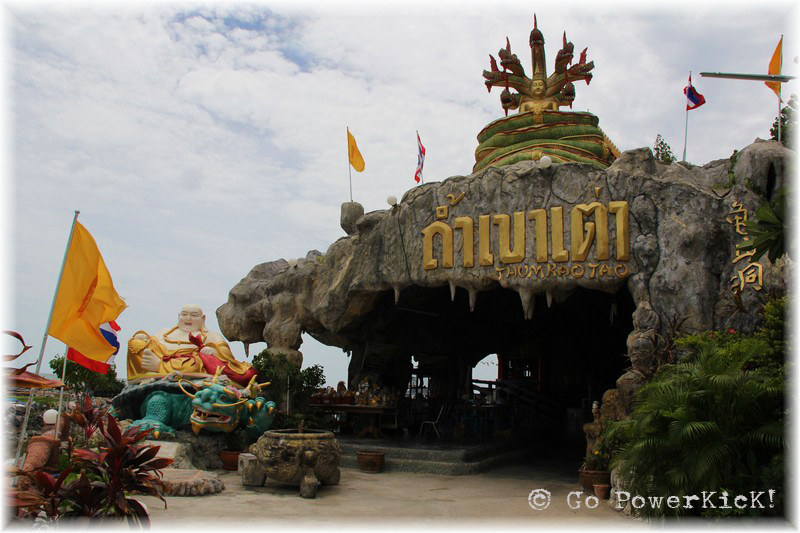 A little over 200km south of Bangkok sits the beautiful beach town of Hua Hin. With an ideal location along the north east side of the Malay Peninsula, great weather and beautiful scenery are what many have come to love and enjoy here. In 1921 the secret of its beauty was let out when the building of the State Railway passed through. Since then, and after the construction of a palace by King Rama VII, Hua Hin has been known as Thailand's Royal Beach Resort. It is the oldest and most traditional Thai resort in the country and also the summer residence of HMK Bhumibol Adulyadej (Rama IX).
Most trips to Hua Hin are filled with R&R on the beach, great sea food and golf outings at the many courses in the area. If you're up for venturing off the traditional relaxation schedule there are a lot of attractions here which are quite enjoyable and rewarding to visit. One such place is the small Thai fishing village of Khao Tao about 15km south of town. Aside from the 5-star seafood found in the area, the village offers many interesting sights and one rather unique attraction. Set into the hillside, perched right above the ocean, is the Khao Tao temple complex.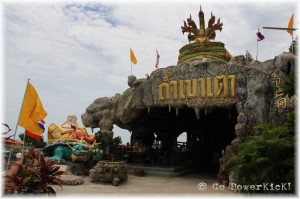 The unique location and architecture makes the Khao Tao temple one of the more scenic houses of worship I've visited. Entering the temple is similar to walking into a cave. Stalactites jut out from the ceiling creating an authentic cave-like feel. Once inside you can enjoy Buddha statues, shrines, a prayer area and fortune sticks to receive your fortune.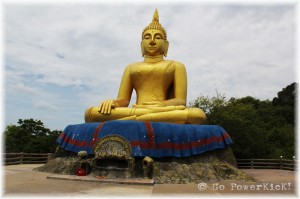 Following the path behind the temple will lead you uphill to spectacular views. After passing several monk bungalows on the way up, at the summit you're rewarded for the climb. A large sitting Buddha overlooking the temple below and a picturesque view of Suan Son Beach will leave you with an "Oh Wow!" moment.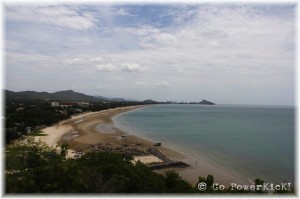 Its been some time since I've visited a temple in a similar type location; and since then I've seen a lot of different temple styles. However, for me, there is something about a temple overlooking the water. The peaceful feeling of being by the beach always makes them places where I seem able to spend quite a lot of time enjoying the view, thinking and reflecting.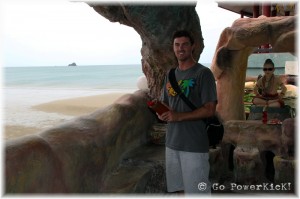 If you're looking for a fun day trip outside of Hua Hin then look into visiting Khao Tao temple. Arrival by motorbike or tuk-tuk is quick, easy and cheap. Visiting the temple is a nice change of pace and will add some great photos to your Hua Hin or Thailand album.
Comments
comments
More Good Reads!










Share
About Author
(0) Readers Comments