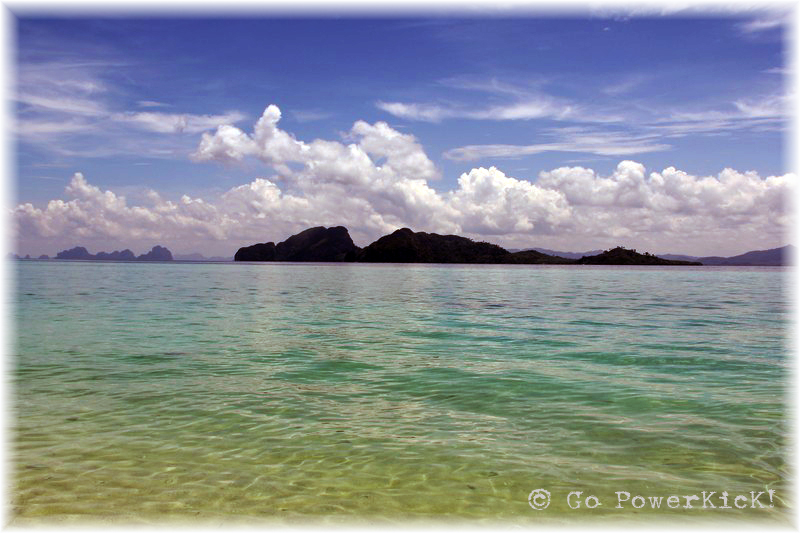 No ATM's, no roads, no scooters and no shops are what make Koh Kradan a true tropical paradise. The island, most recognized for its thin powdery white sand beaches, is under the protection of Hat Chao Mai National Park which keeps its coral reefs and jungle of coconut, rubber trees and bamboo well preserved. Hopping off the longtail boat I got the feeling time was about to stand still for a few days. Little did I know what else was in store on this trip….
After spending one full day relaxing in a hammock reading and writing; I thought day number 2 was a good time to see what the snorkeling was all about. Most guide books say this island has the clearest water in Thailand; so I slipped on my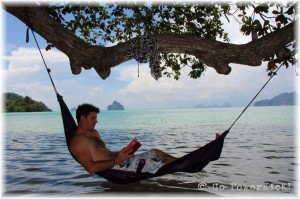 mask and made my way into the bath-tub warm water to see what I could find. The coral reefs that protect the island are home to quite a bit of sea life, including sea turtles and lion fish. They must have known I was coming because even through the crystal clear water I couldn't find them. I wasn't too bummed, simply floating in warm water kept me pretty content.
Coming out of the water was when the tropical paradise did a 180. Walking back to my hammock the air became filled with the sounds of a siren. Tsunami, was my immediate thought. Images of the 2004 disaster rushed through my mind. Quickly looking around to see the reaction of others, I noticed we all shared the same 'is this really happening' look on our faces. We looked to the locals for an answer. Displaying a look mixed of urgency, panic and fear we saw them gathering their things and heading towards the jungle behind the bungalows. Confirming the siren was the tsunami early detection system they let us know that yes, there might be a tsunami coming but we did have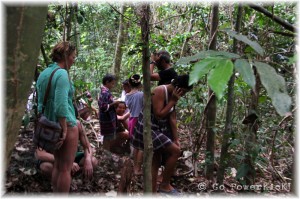 time. We immediately took to the jungle in search of higher ground.
Climbing through the jungle was tense and most cell coverage was gone. Luckily, the 'whatsapp' application on my phone was working. This provided communication with friends in Bangkok for updates. Learning of the 8.6 quake in Sumatra our fears became a reality. Initial reports confirmed the possibility of a large wave heading in our direction, so we kept climbing until we couldn't go any higher. By the time we fought our way to the top we had reached the 2nd highest point on the island and it was around 5:15pm. We soon learned there had been a second 8.2 aftershock and predictions had a wave arriving around 6:45pm, so we waited. Hunkered down with bags by our sides we began to think about settling in for the night. We hacked down palm leaves to use as ground and head covers in case of rain. We gathered as much wood as we could and built a fire to keep warm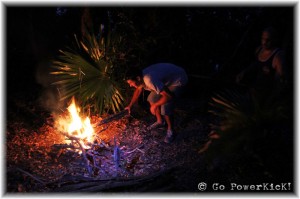 and keep the snakes away. With the sun setting and the uncertainty of the waves wrath we were told we would in fact be spending the night at the top of the island.
Our safety point faced the western side of the island. After the fire was built, and as we awaited the arrival of a wave, we joked that from this height at least we might be able to catch a beautiful Andaman sunset. Apparently from Sunset Beach the sunsets are spectacular. Close to 6:30pm we received reports that due to a different type of tectonic shift from that of the 2004 quake, the tsunami warning had been called off. Fire out, bags on and down the mountain we went, in complete darkness.
A careful descent had us back at the beach safely and giving a thankful Wai to the spirit house. We grouped together by the bar to decompress and shared, literally, a couple of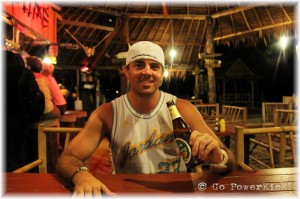 beers as the supply boat didn't make it out. Happy to be out of harms way everyone was soon ready to retreat for the night.
After seeing the pure island delight of Koh Kradan, a repeat visit is definitely in the cards. A shortened stay due to the tsunami warning left a final box unchecked on my to-do list. Learning about a site not well know in many diving circles is what will have me back hopefully sooner rather than later. A sunken World War II Japanese warship, hailed as one of Thailand's best wreck dives, lies in the waters around the island. Hopefully next time there is little to no seismic activity!
Koh Kradan
Comments
comments
More Good Reads!










Share
About Author
(0) Readers Comments